All Films in Competition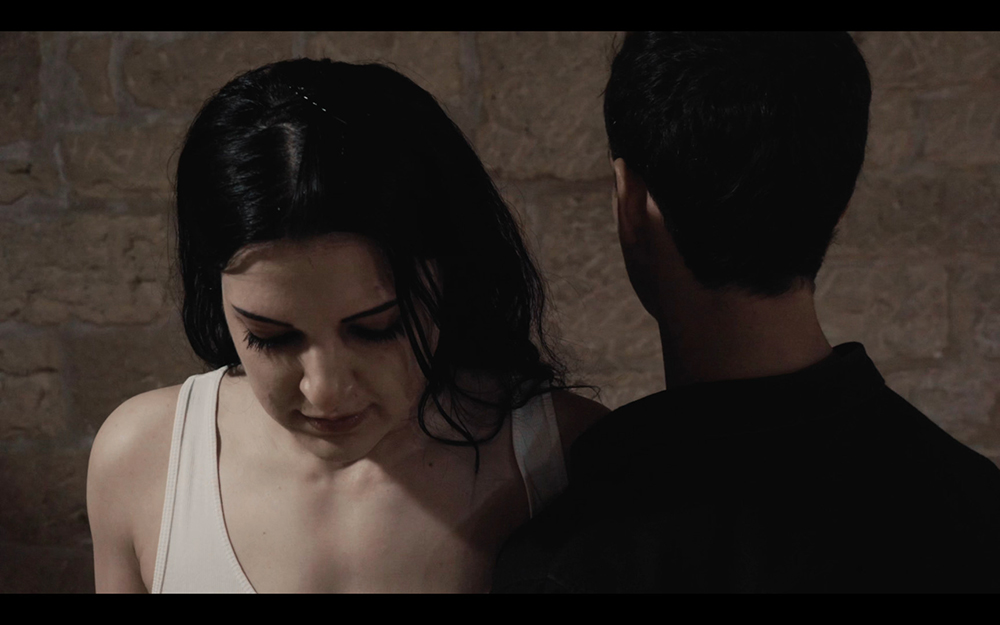 REPETITIONS (RÉPÉTITIONS)
Yann les Jours | 2022 | 3 min 43 sec | FR
Radar Vienna INTERNATIONAL Competition
RÉPÉTITIONS is a french expression that names the act to repeat something, it's also the word used for rehearsals.
2 dancers, a choreographer and the director play their own role in this short movie showing a team in the act of making. Micro and meta directions given by the choreographer and the director are being appropriated by dancers, making those indications an expression of their own. And, in between the execution of those tasks is emerging a short term system of affects and common energies that paths the way to a deeper mutual field of understandings.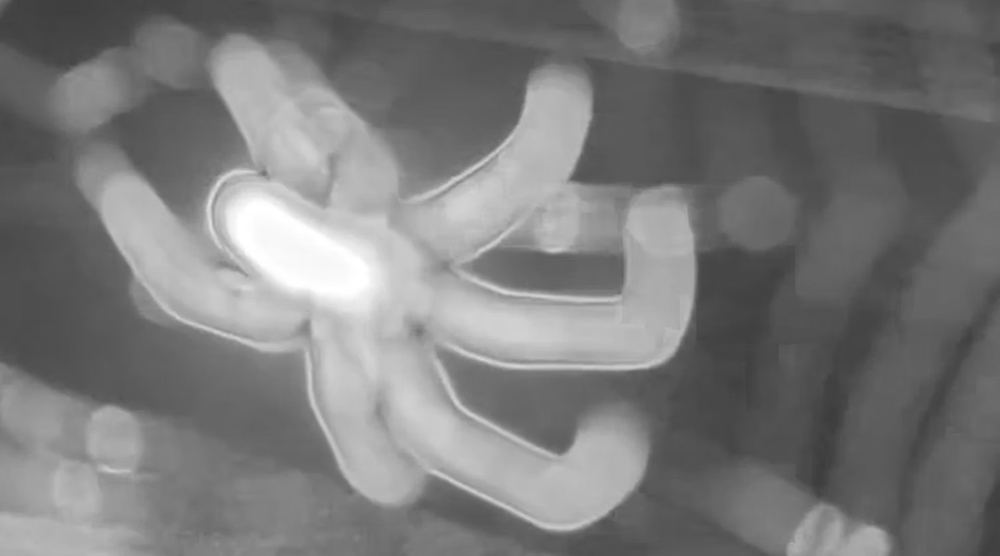 retire.ai
Charles Dillon Ward | 2022 | 6 min 7 sec | US
Radar Vienna INTERNATIONAL Competition
Through text, sound and images from public surveillance cameras, we see how a recently retired AI virtual assistant spends its time.
RISE, FALL, HOPE
Alexandra Delgra, Tiana Distefano, Nina Fiala, Kevin Lu, Alice Phelan, Merlin Puhr, Angelo Schiroky | 2022 | 6 min 42 sec | AT
Radar Vienna ANGEWANDTE ANIMATION Competition
14-year-olds explore humanity's stumbling struggle for sustainability.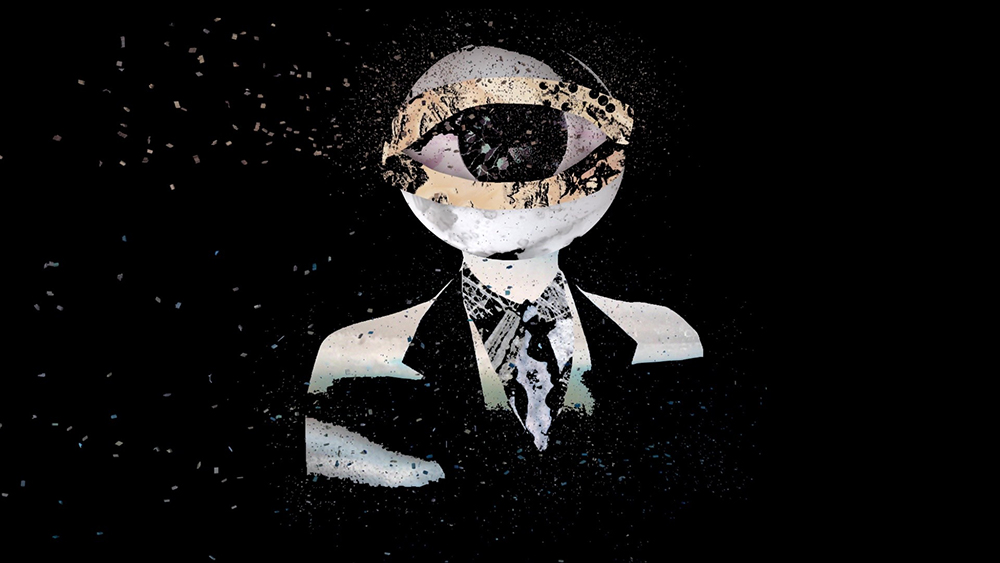 Roger's Eye
Daniele Grosso | 2021 | 4 min 30 sec | PT
Radar Vienna AUSTRIAN Competition
French writer Roger Caillois was surprised by the Second World War in Argentina and was forced to stay there. He visited Patagonia in 1942 where he began to develop a passion for the mineral world. In 1970 he wrote The Writing of Stones, a philosophical commentary on his own collection of stones.
Throughout his life he maintained a correspondence with Argentine writer Victoria Ocampo.
The film reimagines this story and portrays it evocatively through digital collages representing a fantastic Patagonia and a voiceover which is an imaginary letter from Caillois to Ocampo. At the same time the film conveys some of the thoughts and feelings of the filmmaker during his stay in the countryside of Portugal, when it was conceived.
ROY
Peter Steele | 2021 | 5 min | AT
Radar Vienna AUSTRIAN Competition
A tale of loneliness, companionship, & above all, love.
Roy is a puppet. A puppet with a toilet roll tube for a head. A puppet that wants to find 'the one'. This is his story.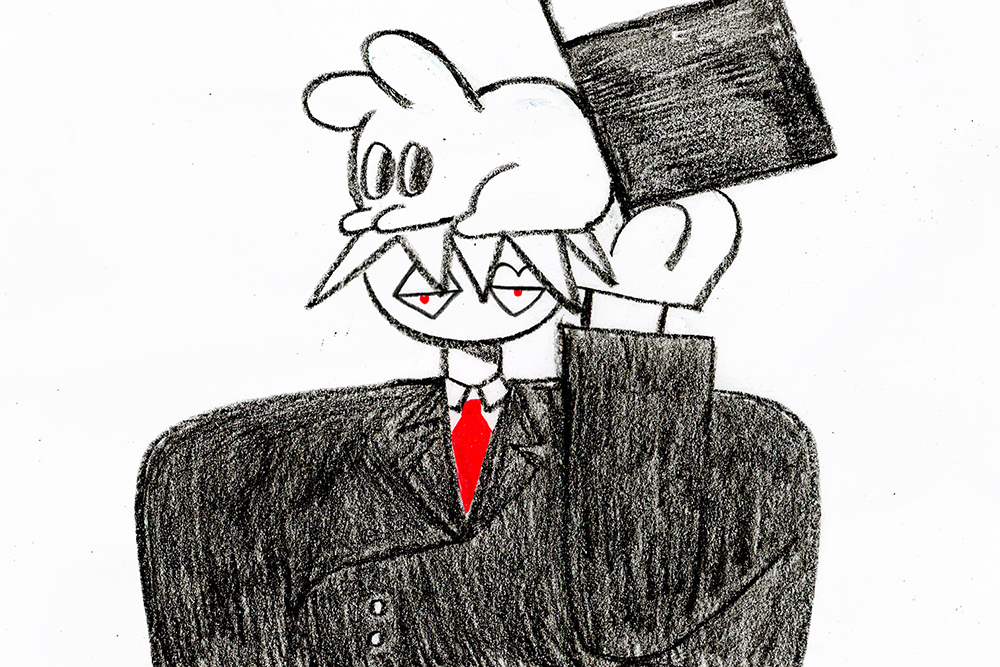 Sacrificial Rabbit
Qian Chen | 2022 | 4 min 30 sec | CN
Radar Vienna INTERNATIONAL Competition
By chance, Qi'an attended a training camp based on the pyramid selling model, in which she experienced three-day brainwashing, telling her that she could get a healthy life through their products. She pretended to be deceived, so as to become one of them to observe the interaction between the deceiver and the deceived from the perspective of a bystander.
She wants to build on this experience based on cult structures, which re-examines the conflict and compromise between a social operation mode and human nature. Sacrificial Rabbit is based on clues that gradually enter the trap, starting from a girl who is hypnotised after following a rabbit into a hole, trapped in a room for a series of killings that follow instructions. she was arranged to escape here, but chose to return.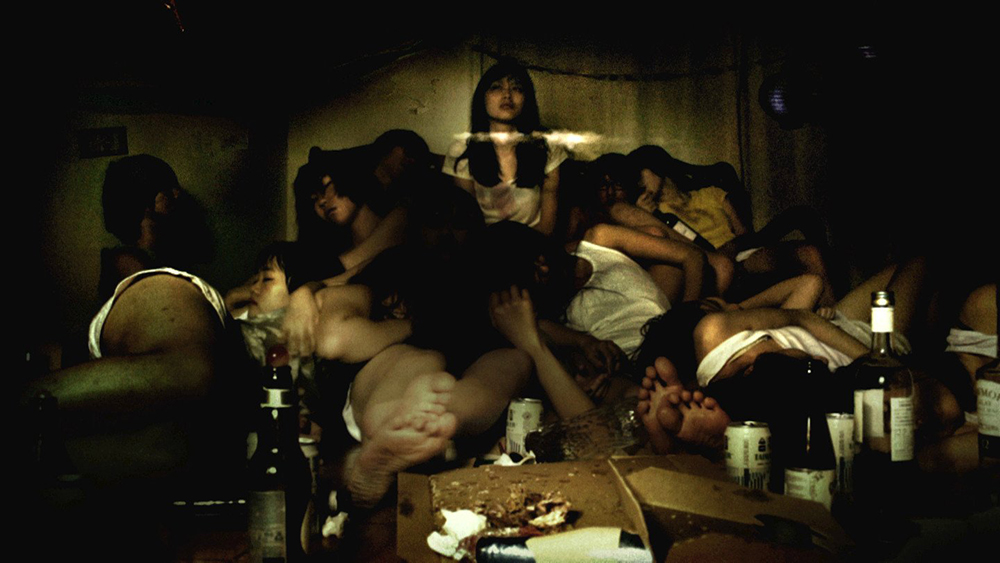 Shivering wall
Tseng Yu Chin | 2020 | 10 min | TW
Radar Vienna INTERNATIONAL Competition
It's a self-examined process for assess your present time. In the regular bass sound surround space, you could find there's a few teenagers are having a madness house party, and there's a girl awake but exhausted for being there. There's a slightly smog or light gently but regularly move in the space. The smog represented a spiritual inside a space. It could be the spiritual from you or others. It's like you are just in a conference or a party and suddenly there's something pull your spirit away from your body. It makes you look at yourself in a different angle, but you're still in the group. What would you do and what's the connection between you and others?
If the smog was another you – a same existence from another world to look at your body in this group full of chaos and desired. However, there's nothing you can changed as a member in this group. All you can do silently look down at your body, and move away quietly.
Shroomsday
Daniel Denzer, Marius Oelsch, Rita Weiss, Alessa Wolfram | 2022 | 2 min 55 sec | AT
Radar Vienna ANGEWANDTE ANIMATION Competition
The Story is set in an ordinary town, whose inhabitants go about their usual daily life. In the process, they are surprised by an unforeseen fungal infestation. As the story progresses multiple different characters are introduced that deal with the threat in their own unique ways. It has its climax as the situation is causing chaos in the citycenter and ends with the last citizen finally realizing what is going on.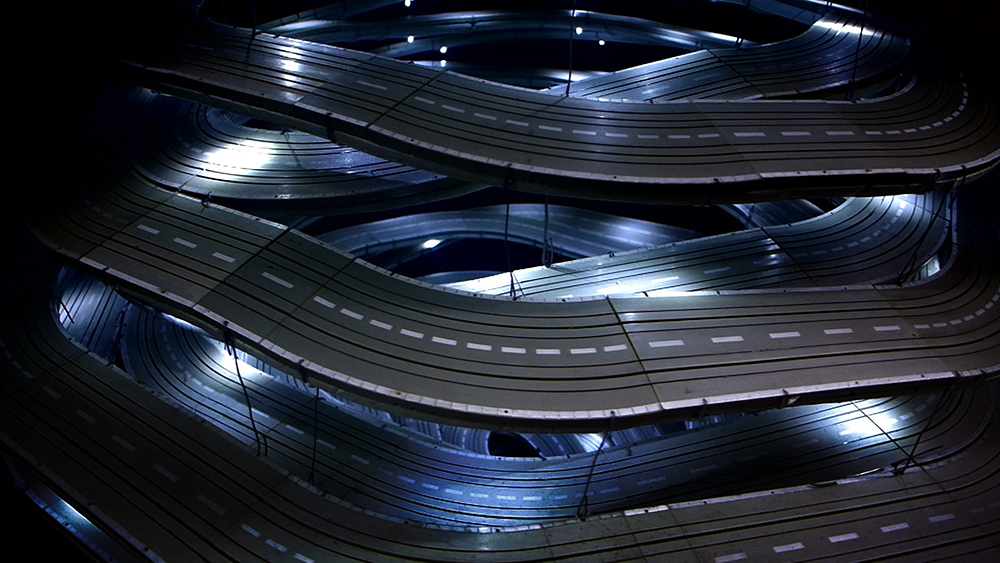 SNOWFLAKES (Episode 1 – short version)
Gerald Zahn | 2022 | 9 min 35 sec | AT
Radar Vienna AUSTRIAN Competition
Instead of a conventional plot, the film series "Snowflakes" unfolds like a chain reaction. The filmmaker sends the viewer on a round-the-world trip of associations, the kind of journey one usually only undertakes in one's own dreams. Images and sounds are like travelogues from mysterious worlds that merge into a fascinating surrealistic unity.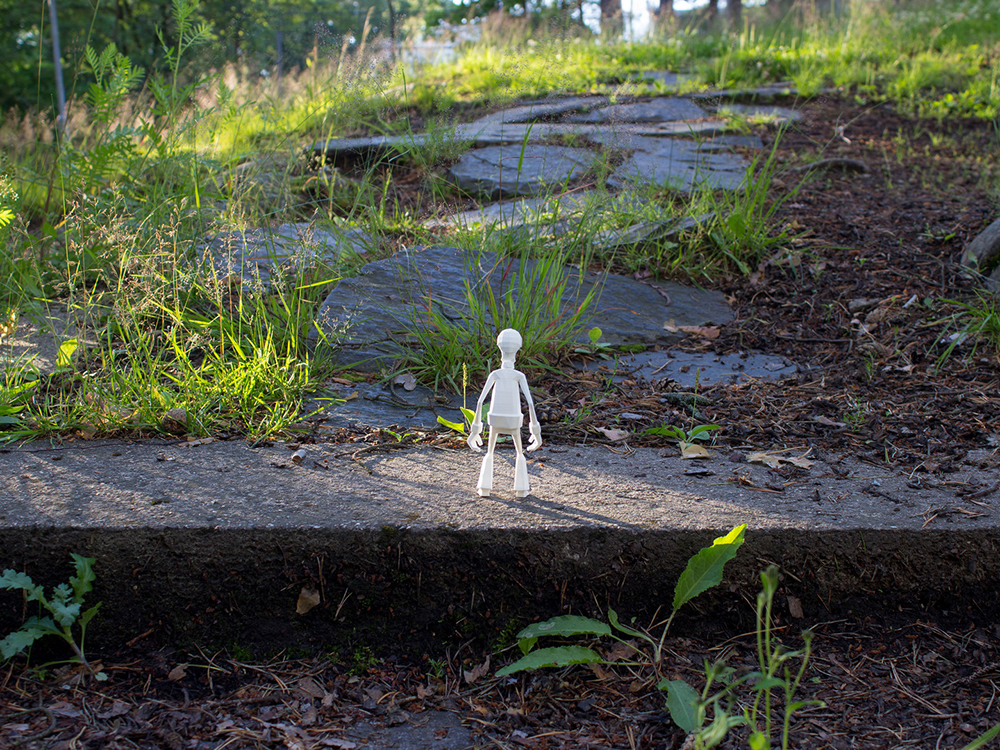 Solid Ground
Kai Lappalainen | 2021 | 3 min | FI
Radar Vienna INTERNATIONAL Competition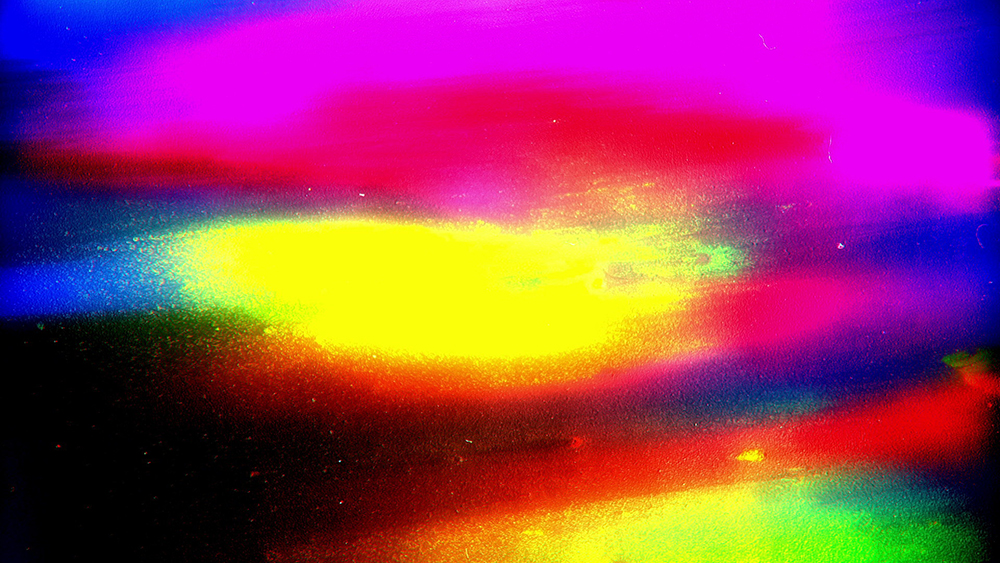 Spectral Rainbow Frequency
Hüseyin Hüseyin Erverdi | 2021 | 2 min 30 sec | TR
Radar Vienna INTERNATIONAL Competition
Spectral Rainbow Frequency is about creating an experience akin to a certain type of synesthesia, as if all hues of colors comes, emerging and piercing through darkness accompanying the soundtrack.
Synesthesia is a perceptual phenomenon in which stimulation of one sensory or cognitive pathway leads to involuntary experiences in a second sensory or cognitive pathway. The earliest recorded case of synesthesia is attributed to the philosopher John Locke, who, in 1690, made a report about a blind man who said he experienced the color scarlet when he heard the sound of a trumpet.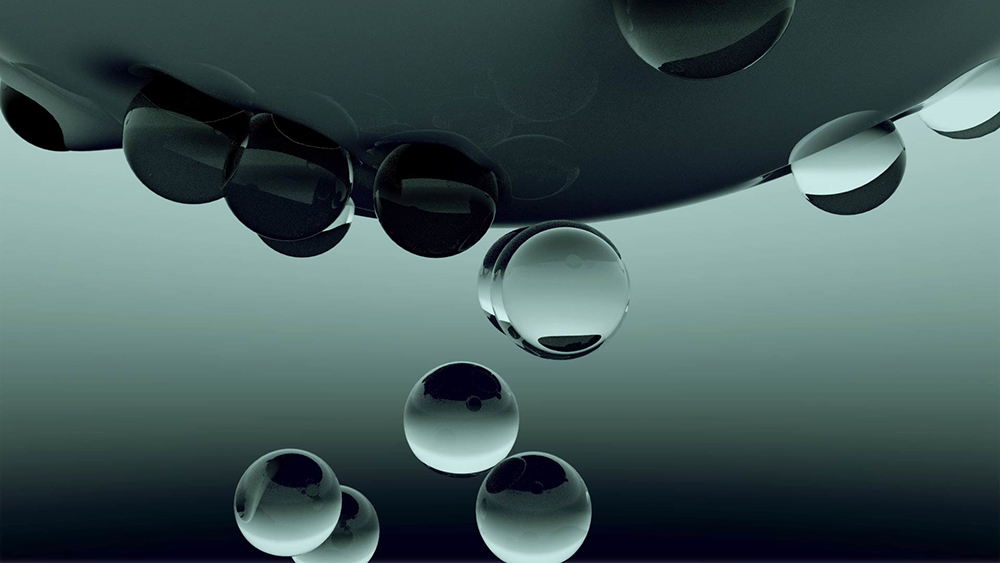 Spheres
Anais Scheeck | 2022 | 4 min 42 sec | FR
Radar Vienna INTERNATIONAL Competition
An epic travels into a universe of geometric abstraction. From the gravitations of childhood to the ascents and abysses of adolescence, from the colors of the city to the mirages born from the meeting of the other, the movement will be the only tangible element of this initiatory journey.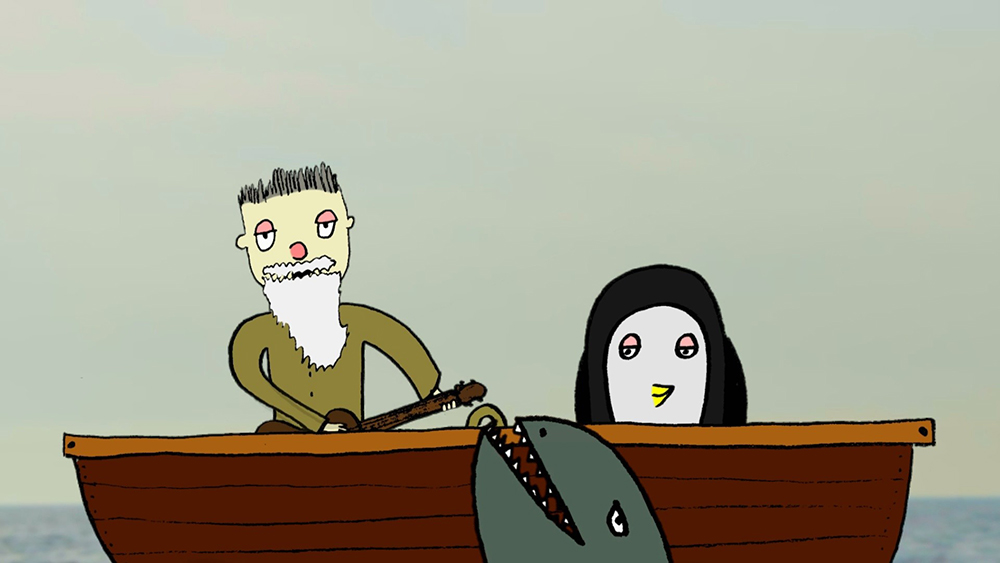 Surf-amateurs are always the victims of the shark
Danielle Bouteille | 2022 | 2 min 8 sec | AT
Radar Vienna AUSTRIAN Competition
This is an animated song about surf amateurs and their tragic tendency to end as meal… of a shark.
Original composition, lyrics:  Mr. Rose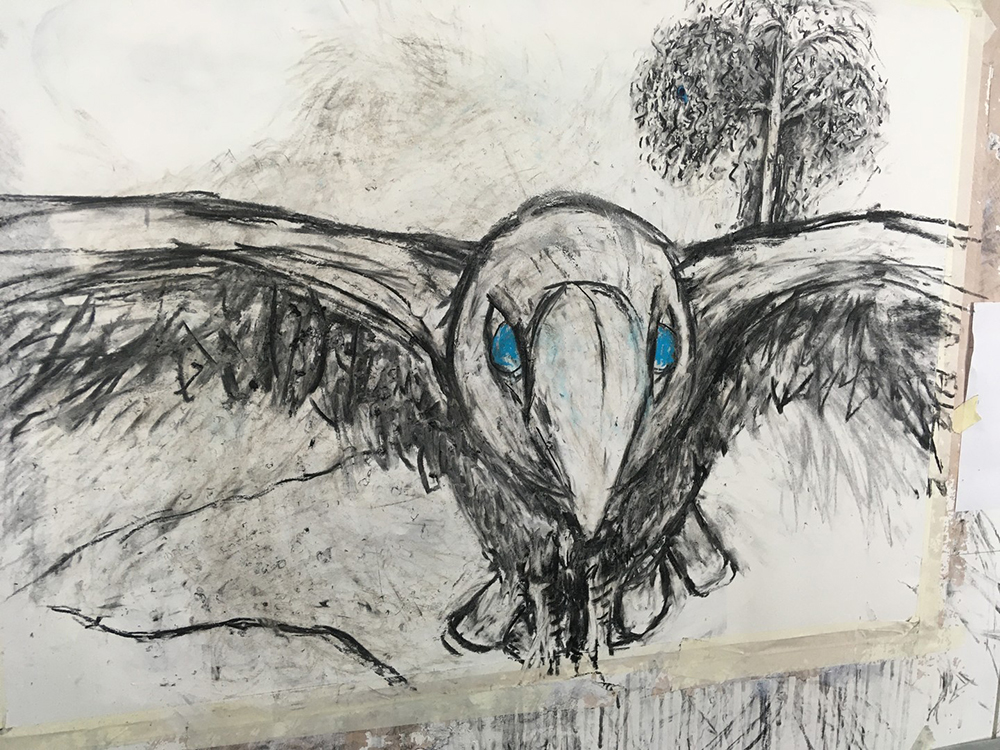 Takeaway
Lou Sumray | 2021 | 5 min 18 sec | UK
Radar Vienna INTERNATIONAL Competition
A hand drawn tale inspired by the antics of the Bowerbird, that gives an insight into what really happens to all that single use plastic that we use and so recklessly discard.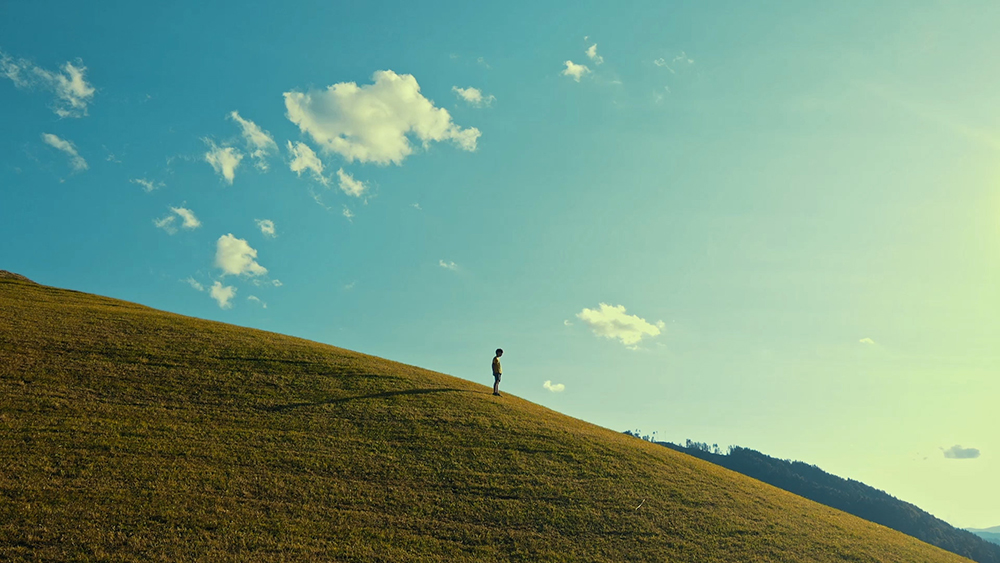 Talking to a survivor (Gespräch mit einem Überlebenden)
Milena Olip | 2022 | 8 min 24 sec | AT
Radar Vienna AUSTRIAN Competition
The whole extent of globalization and capitalism is often reflected in day-to-day actions.
A man leaves his picturesque mountain farm every day to go to the neighboring small town to assist in the production, in several shifts at a conveyor belt, of articles that – in both his own immediate neighborhood and on the other side of the world – can cause extreme distress.
A boy who observes these things happening, and who is not impervious to their effects.
A cautionary narrator who shows that the words of Erich Fried, now more than fifty years old, are more relevant and more far-reaching than ever.