Competition 6
Tuesday, 18.04.2023, 20:00 @ BLICKLE KINO – Belvedere 21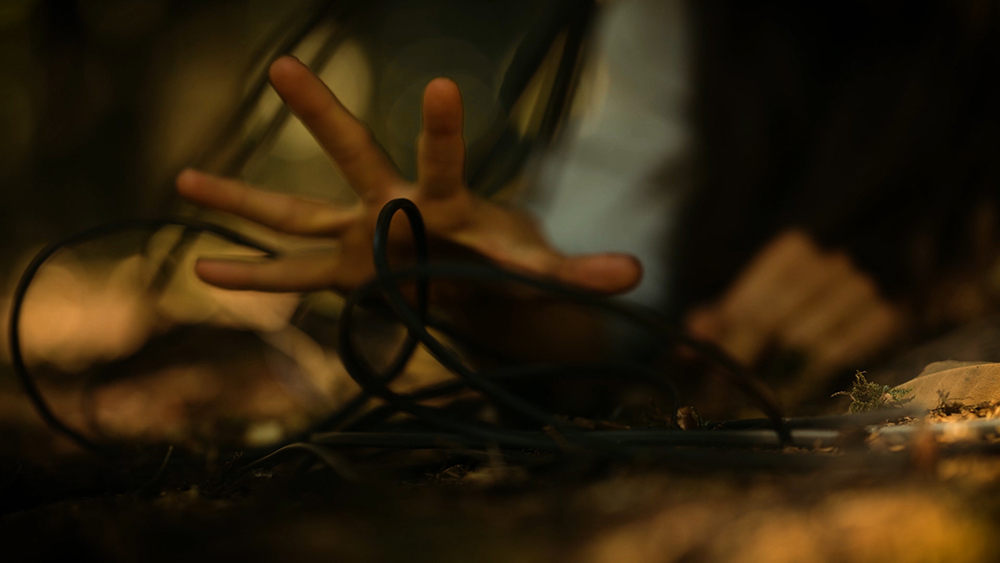 N E X U M
Flavia Mazzanti | 2022 | 5 min | AT
Radar Vienna AUSTRIAN Competition
Nexum questions how we as individuals are psychologically relying on our inhabit spaces and how we as society are influencing and being influenced by our surroundings. The plot follows the everyday displacements of the protagonist through different urban, public and private spaces, and her way of interaction and exchange with them. A second parallel layer shows in a fictional way the impact of the different realms in the protagonists affective sensation, reflecting on how the interaction within diverse environments generate different psychological behaviours.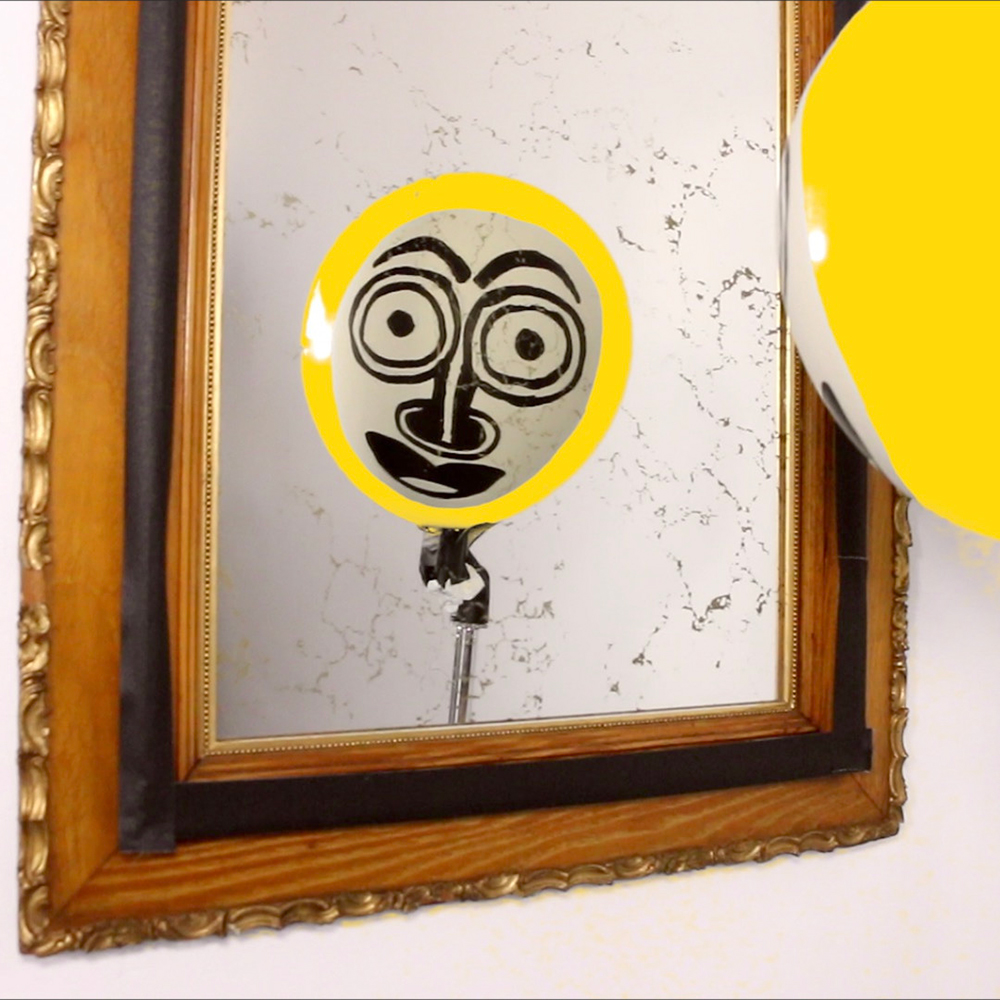 The Mirror Neuron (poetry mix)
Tommy Becker | 2021 | 10 min | US
Radar Vienna INTERNATIONAL Competition
The Mirror Neuron (poetry mix) is an art rock film divided into three vignettes that investigate complexities of interconnection beneath an awakening of the sun. Mirror neurons activate when we observe the actions of others. They allow us to empathize through feeling, not thinking. Their discovery confirms our evolutionary path to see others as similar to ourselves. The Mirror Neuron celebrates our biology through a series of musically driven gestures intended to activate our neural networks.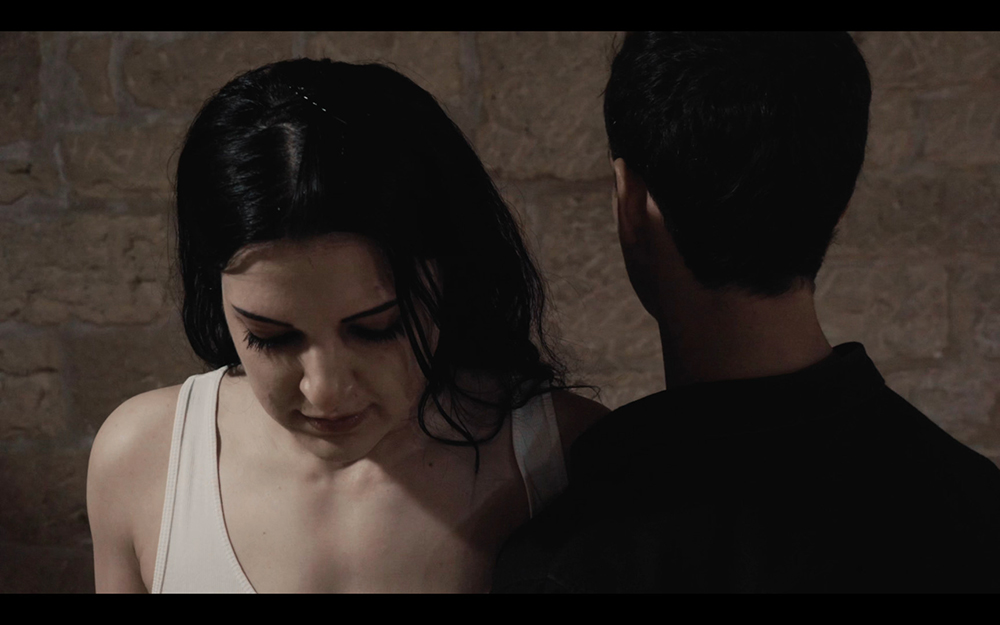 REPETITIONS (RÉPÉTITIONS)
Yann les Jours | 2022 | 3 min 43 sec | FR
Radar Vienna INTERNATIONAL Competition
RÉPÉTITIONS is a french expression that names the act to repeat something, it's also the word used for rehearsals.
2 dancers, a choreographer and the director play their own role in this short movie showing a team in the act of making. Micro and meta directions given by the choreographer and the director are being appropriated by dancers, making those indications an expression of their own. And, in between the execution of those tasks is emerging a short term system of affects and common energies that paths the way to a deeper mutual field of understandings.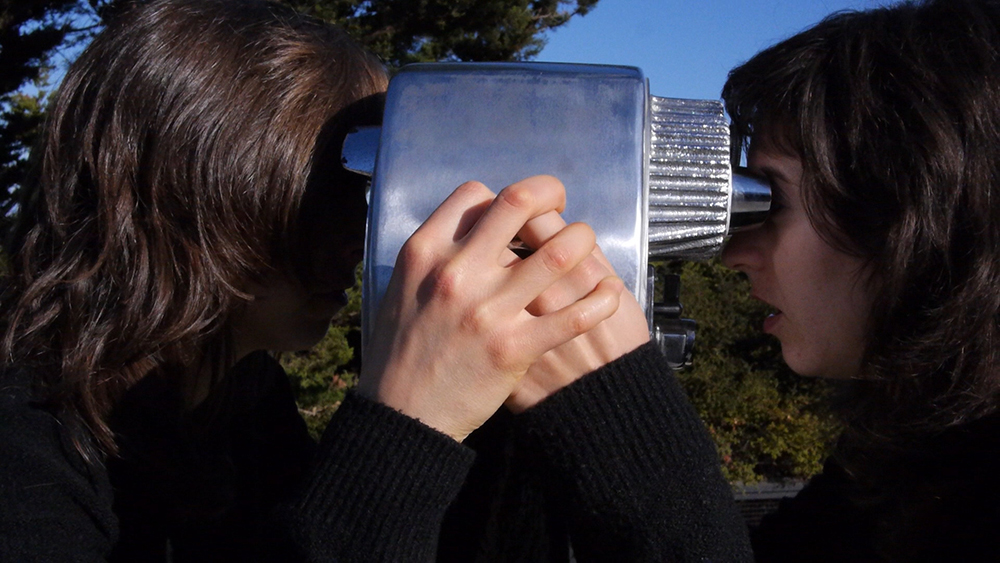 There Alone (Baker score)
Erin Malley | 2022 | 8 min 24 sec | US
Radar Vienna INTERNATIONAL Competition
What happens to us in the moments of our lives when we go in one direction instead of another? How small a motion would create waves in our lives?
'There Alone' takes a magical realism turn and asks: What happens if we split apart at that moment, and became two?
And how does that sound with two scores?
Version 1 score by Elizabeth A. Baker
Esistenza x Gioia
Andrea Hackl | 2022 | 8 minutes 44 seconds | AT
Radar Vienna AUSTRIAN Competition
'Esistenza x Gioia' is inspired by the primal and uniting power of water. It celebrates our essence, the innate life force that's within and connecting all of us, healing and transforming.
It's a celebration of existence and the joy to be alive.
"This sky
Where we live
Is no place to lose your wings
So love, love
Love."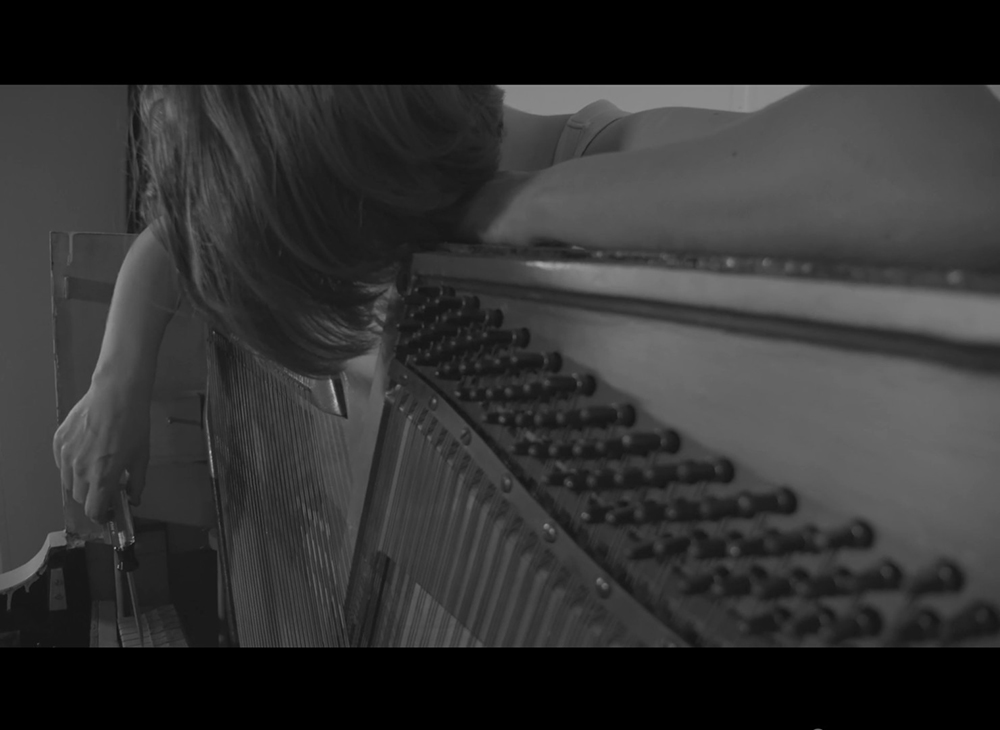 PIANO DECONSTRUCTED
Clara Jacquemard | 2021 | 11 min 8 sec | AT
Radar Vienna ANGEWANDTE ANIMATION Competition
PIANO DECONSTRUCTED is a video by Media Artist and Filmmaker Clara Jacquemard and Noise Artist Johanna Schlömicher. In front and behind the camera Johanna Schlömicher acts with a piano. Proof of a long lasting relationship, the instrument was declared un-tunable.
Memories are being processed, grief is a challenging process. Expectations and desires one has for themselves are being projected upon and the piano can become a snarling monster. Despite of impressions of unvoluntary adaption, the bare instrument opens up new space. The camera between documentary and performance, new variations are being explored.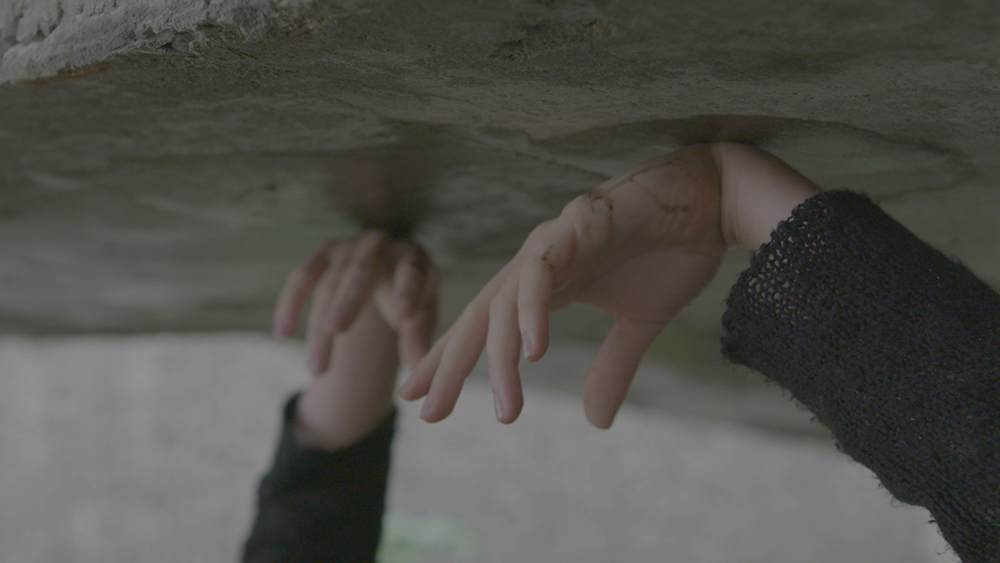 elex
Francis Binet | 2022 | 3 min 11 sec | CA
Radar Vienna INTERNATIONAL Competition
Learning to walk is learning to touch.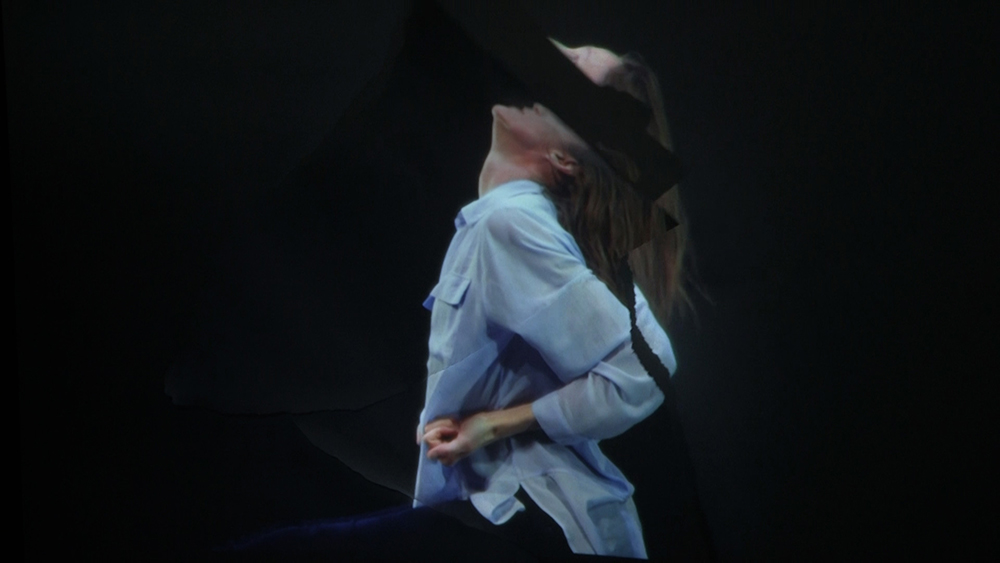 Gravity Wins
Heather Coker Hawkins | 2022 | 6 min | US
Radar Vienna INTERNATIONAL Competition
Collaborations can be fruitful, fitful, and sometimes both. The opponent or obstacle is sometimes internal. This dance for camera piece is an exploration of a lifelong collaboration (and constantly shifting relationship) with my dance partner, Gravity. Mostly predictable, not always kind, I accept the challenge to dance with you again.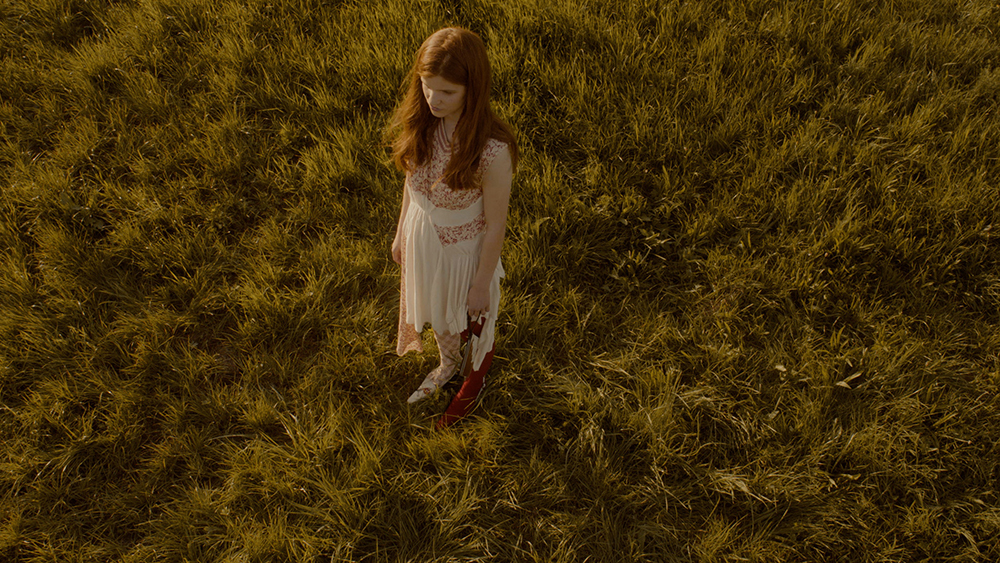 Green Desert (Grüne Wüste)
Carolina Schmidt | 2022 | 11 min 20 sec | AT
Radar Vienna AUSTRIAN Competition
A young woman sits in a room with red walls. One step over the threshold and a mystical journey through the Green Desert begins. The film deals with the potential of crises to reinvent our imaginations for new futures. Green Desert shows an existential walk through vast and empty, green landscapes with strange encounters. This world seems rigid and alienated but: there is still space for hope and radical dreams.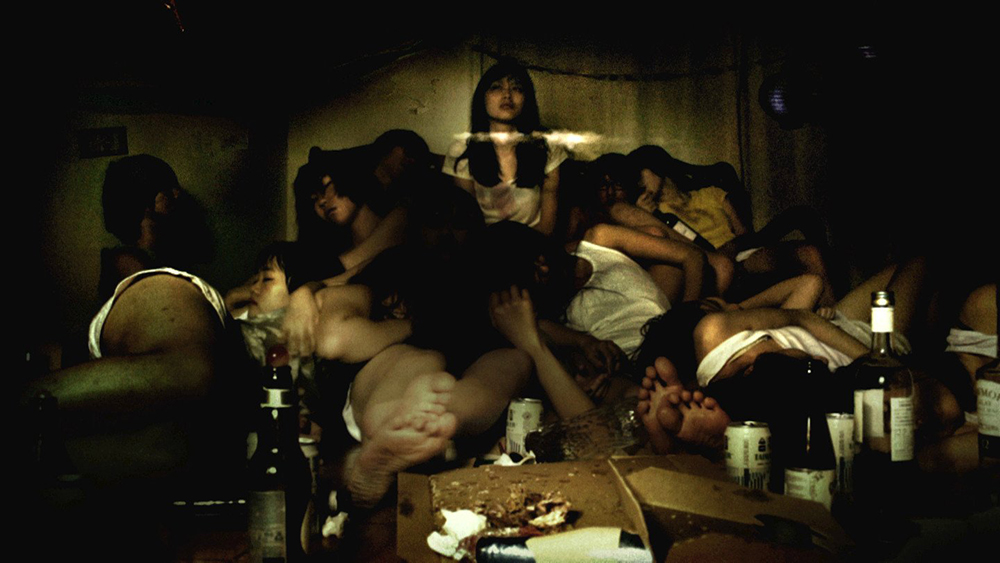 Shivering wall
Tseng Yu Chin | 2020 | 10 min | TW
Radar Vienna INTERNATIONAL Competition
It's a self-examined process for assess your present time. In the regular bass sound surround space, you could find there's a few teenagers are having a madness house party, and there's a girl awake but exhausted for being there. There's a slightly smog or light gently but regularly move in the space. The smog represented a spiritual inside a space. It could be the spiritual from you or others. It's like you are just in a conference or a party and suddenly there's something pull your spirit away from your body. It makes you look at yourself in a different angle, but you're still in the group. What would you do and what's the connection between you and others?
If the smog was another you – a same existence from another world to look at your body in this group full of chaos and desired. However, there's nothing you can changed as a member in this group. All you can do silently look down at your body, and move away quietly.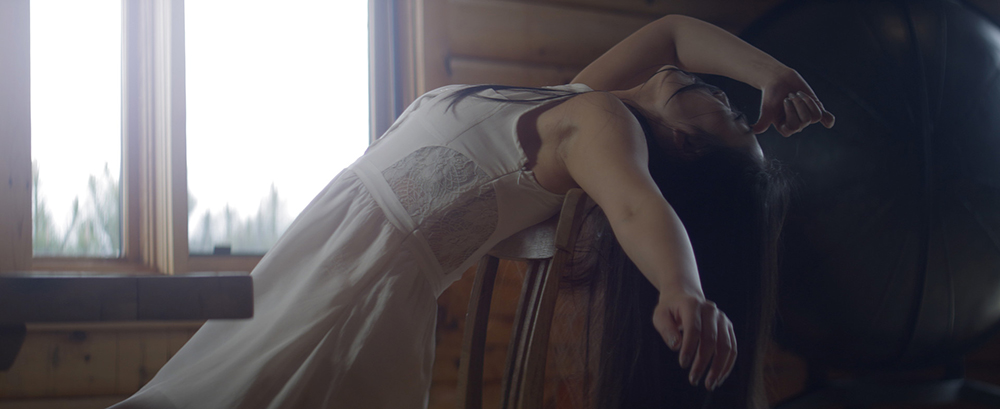 A Feast That Never Comes
Maria Juranic | 2022 | 14 min 58 sec | US
Radar Vienna INTERNATIONAL Competition
Four characters inhabit cycles within cycles of contentment, discontentment, inertia, movement, desire, and betrayal. A story emerges—told through the marriage of music (Ex-Fiancée) and dance (ChrisMastersDance)—functioning as a set of nesting dolls, inviting you to uncover as many layers as you wish.