Competition 3
Tuesday, 18.04.2023, 14:00 @ BLICKLE KINO – Belvedere 21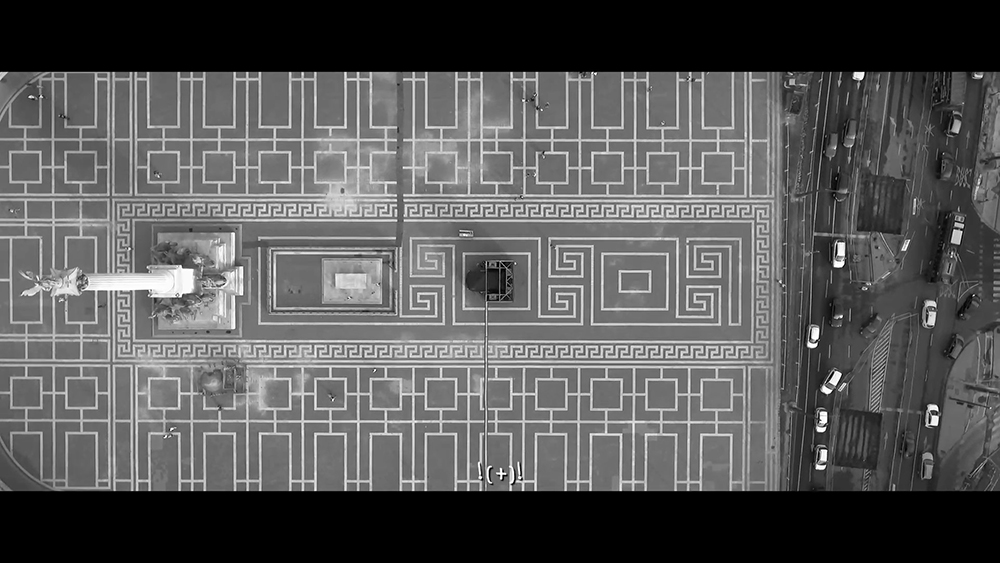 Tyranny
David Adamko | 2022 | 12 min 8 sec | HU
Radar Vienna INTERNATIONAL Competition
A dysfunctional society controlled by a toxic leader results in the reality of illiberalism and the sole autocratic EU member state is leading the way. Recently, an angular black hole appeared in the centre of this nation's main square, which proved invisible to Hungarians. The analysis of this dark object offers a short glimpse at tyranny from the angle of anxiety.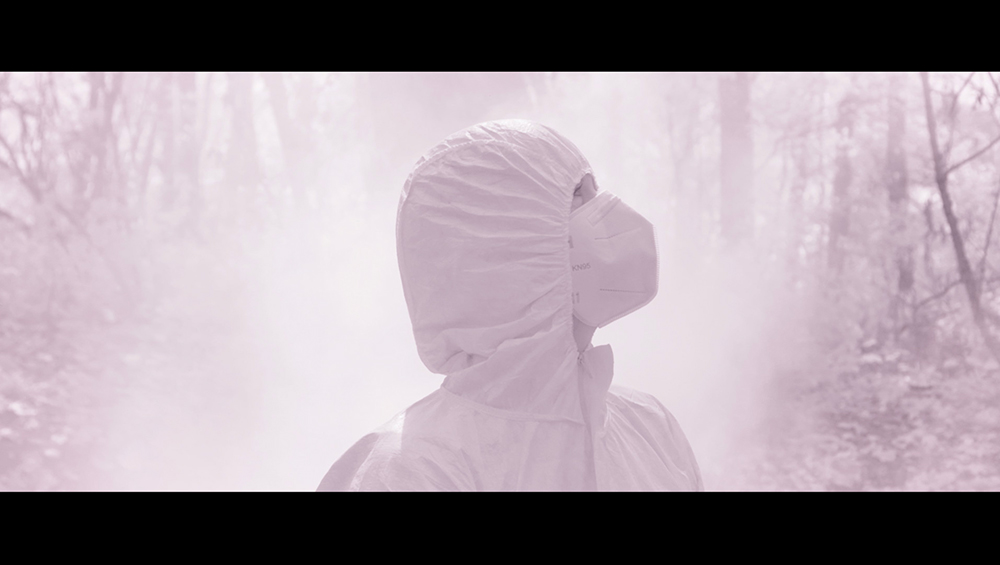 Unsettling Dust
Tineke van Veen, Barbara Prezelj | 2022 | 8 min 49 sec | FR
Radar Vienna INTERNATIONAL Competition
Unsettling Dust, a collaborative short film project, explores the lived, bodily experience of radiation by focusing on the relationship between post-nuclear landscapes, radioactive dust and breathing. It draws attention to Fort de Vaujours, a former nuclear weapon testing site on the outskirts of Paris and asks what it means to be living with the threat of contagion, with doubt cast upon your every single breath.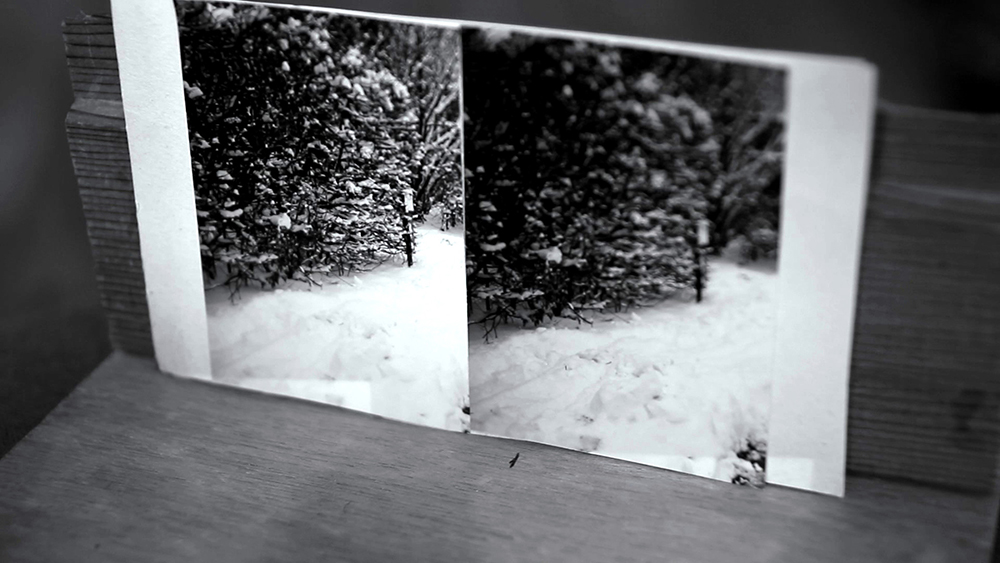 Bought a rose at the central station (Am Hauptbahnhof eine Rose gekauft)
Julia Küllmer | 2022 | 11 min 31 sec | DE
Radar Vienna INTERNATIONAL Competition
Sober and short kept notebook entries, piled up within a period of 40 years, are the starting point for a fragmented cinematic approach to an attitude to life. It brews, it nearly boils over, but the lid is solid on the pot. States of anxiety and trepidation are fought against with pills. War memories try to creep via dreams on the surface. A swallow flies inside through a window and Jürgen disappears in an earth hole.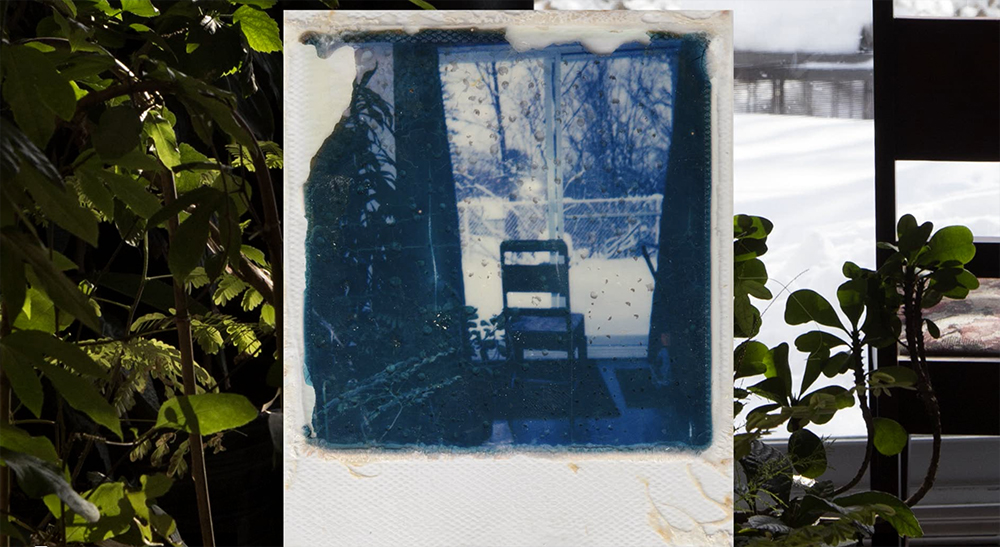 The mourning chair (La silla del duelo)
Mariana Frandsen | 2021 | 3 min 23 sec | CA
Radar Vienna INTERNATIONAL Competition
This work is focused on the theme of grief and the leftover vestiges following destruction. A polaroid series altered with rum, lemon, oven and hot water is brought together with digital photographs and video that document the same space over different days. The sound design is created from field recordings and analogue tape manipulation.
Both the digital space –photographs, video and field recordings- as the analogue space –polaroids and analogue tape- are subjected to destructive processes. Image and sound are manipulated in an exploration of daily space as a space charged with subjective sense.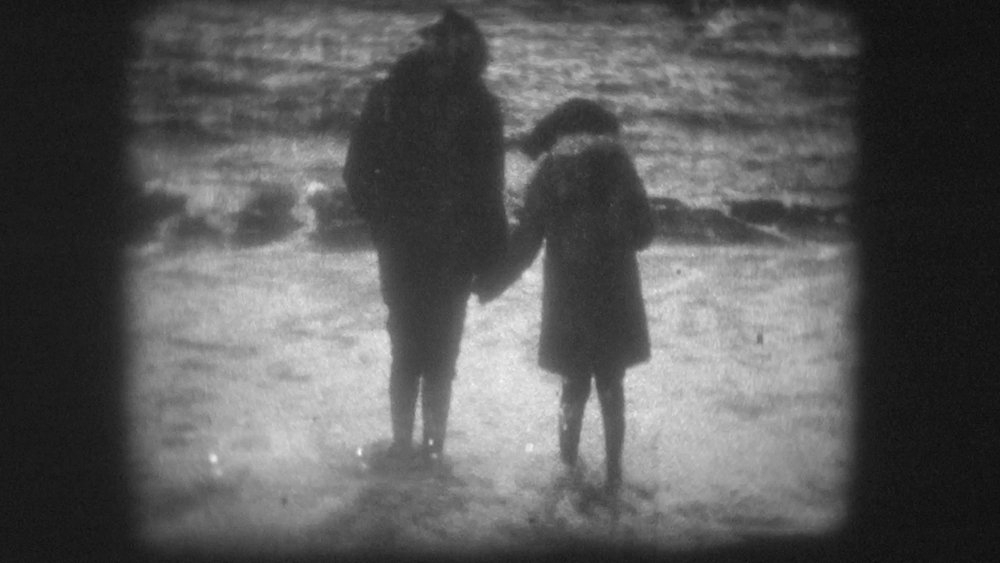 Water and more water (Agua y más agua)
Francesca Svampa | 2022 | 6 minutes 12 seconds | ES
Radar Vienna INTERNATIONAL Competition
A dreamlike portrait of Barcelona, shot in double exposure on reversible 8mm film, is interwoven with an intimate "I remember" voice, creating a collage of memories à la Brainard and Pérec.
The director's personal micro-memories, as a woman, filmmaker and immigrant, evoque the spirit of a time that may never return, constructing a communal heritage.
The act of making this film, involving the hazardous double exposure and the fragility of the physical film itself, becomes a metaphor for the perpetual tension between memory and oblivion.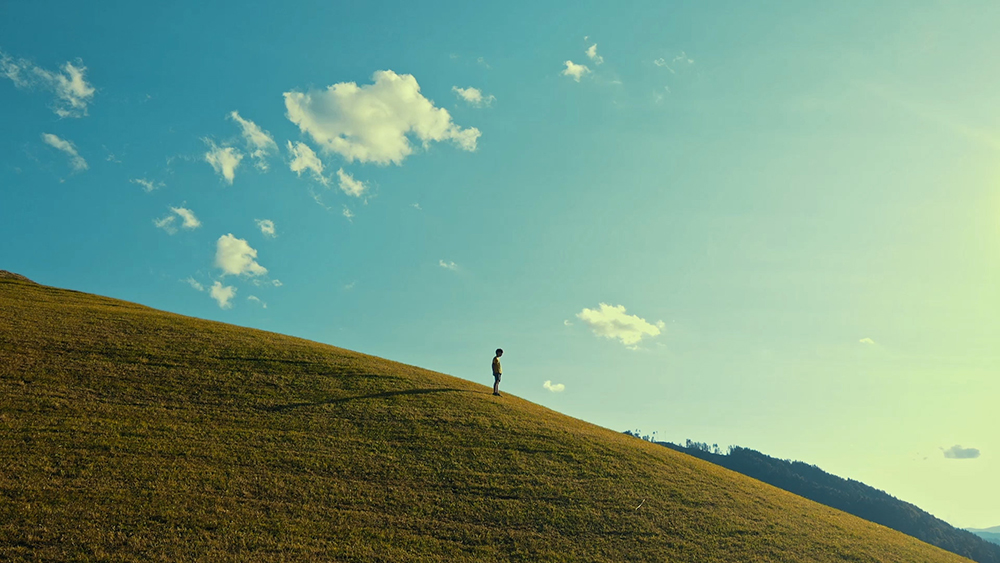 Talking to a survivor (Gespräch mit einem Überlebenden)
Milena Olip | 2022 | 8 min 24 sec | AT
Radar Vienna AUSTRIAN Competition
The whole extent of globalization and capitalism is often reflected in day-to-day actions.
A man leaves his picturesque mountain farm every day to go to the neighboring small town to assist in the production, in several shifts at a conveyor belt, of articles that – in both his own immediate neighborhood and on the other side of the world – can cause extreme distress.
A boy who observes these things happening, and who is not impervious to their effects.
A cautionary narrator who shows that the words of Erich Fried, now more than fifty years old, are more relevant and more far-reaching than ever.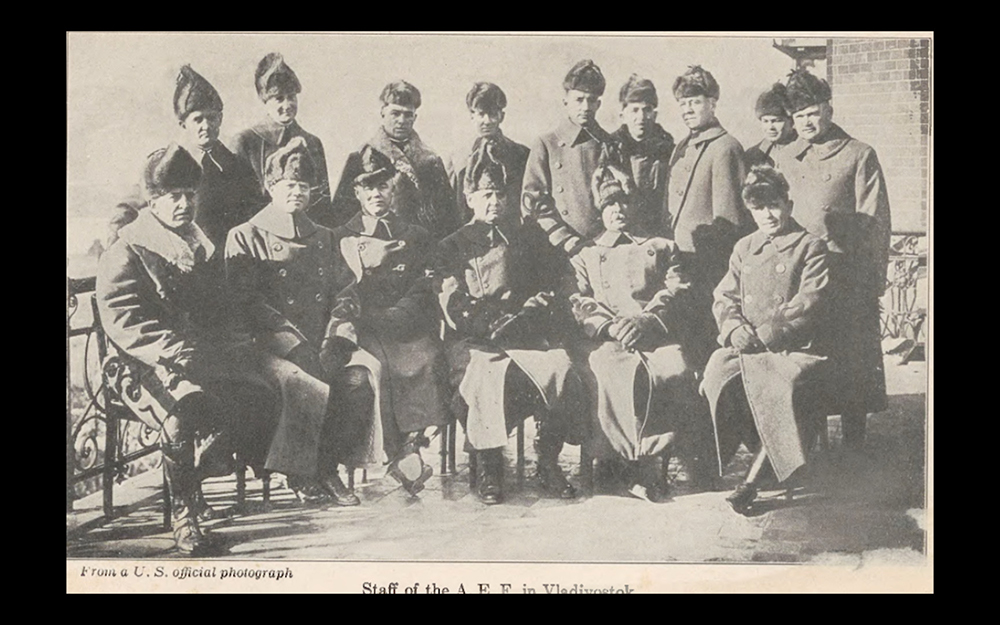 Bolshevik Prisoners
Sebastian Bobik | 2021 | 9 min 23 sec | AT
Radar Vienna AUSTRIAN Competition
Sebastian Bobik finds a cinematic artefact from 1918 on the internet: Last known home of Czar Nicholas by Paul James Rainey. An unexpected cut in the middle of the film reveals more than the Czar's supposed final house. Bobik starts investigating the images and their mysterious director and reflects on his own suppositions about what is seen. (catalogue text Diagonale)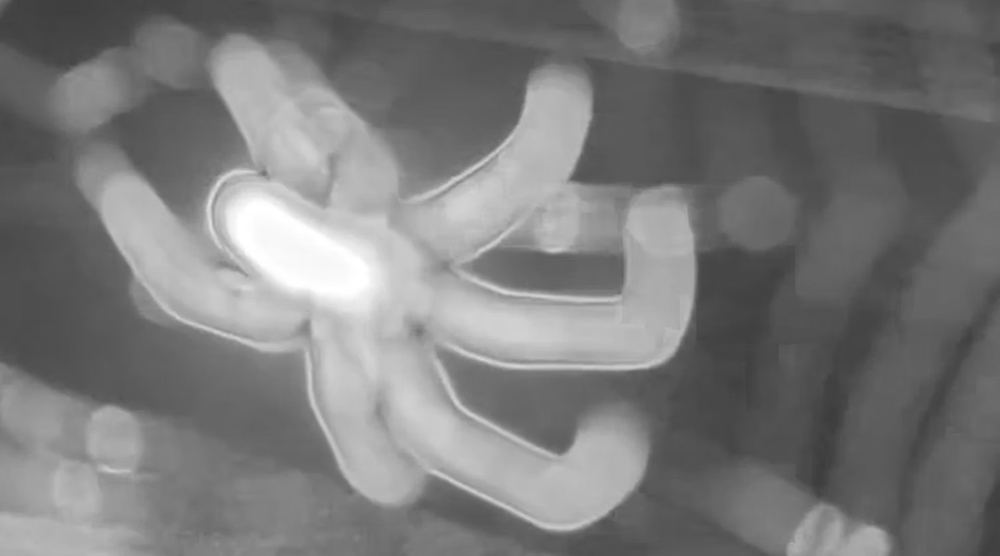 retire.ai
Charles Dillon Ward | 2022 | 6 min 7 sec | US
Radar Vienna INTERNATIONAL Competition
Through text, sound and images from public surveillance cameras, we see how a recently retired AI virtual assistant spends its time.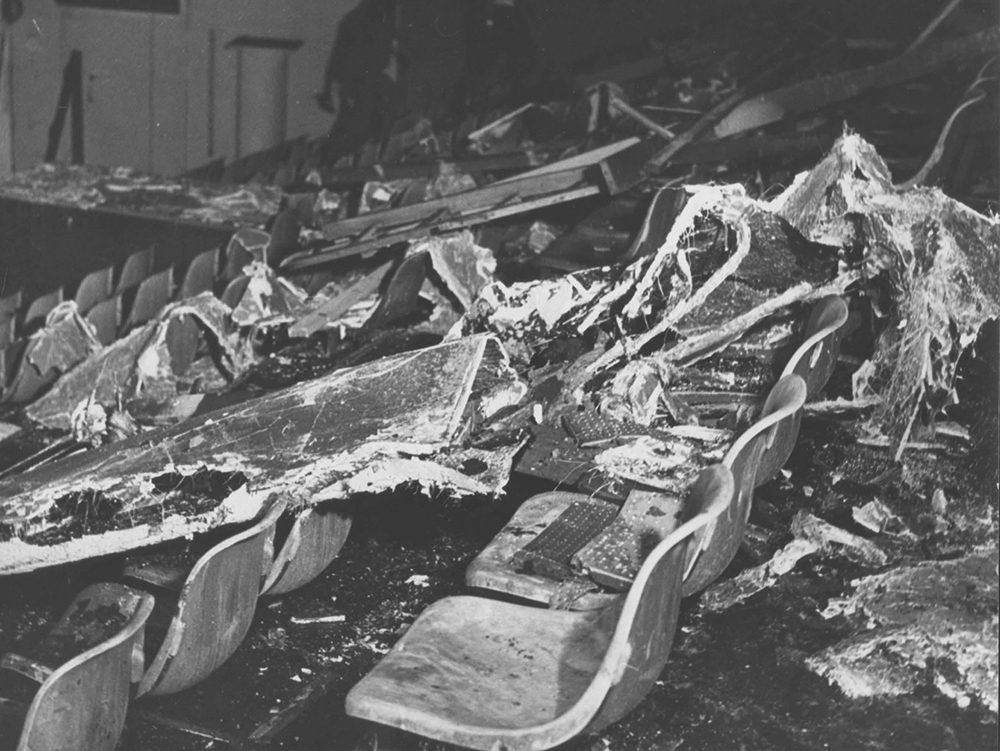 Digital Ashes
Bruno Christofoletti Barrenha | 2022 | 12 min 20 sec | DE
Radar Vienna INTERNATIONAL Competition
A site which once served as a slaughterhouse has become an environment to preserve the life of Brazilian cinema. Until the first fire arrived. And then another, and another. Hundreds of negatives lost due to a policy that negates preservation actions. The distant relationship between the Cinematheque of São Paulo, public neglect, and the fire are rescued in a film whose very function is to preserve the memory of this Cinematheque. (Carol Almeida)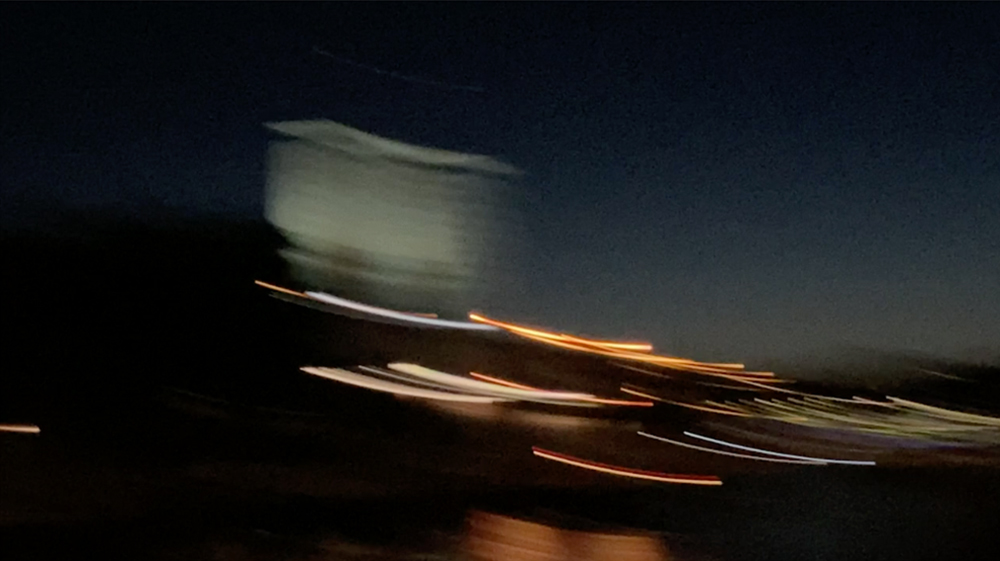 Danube Canal Waltz (Donaukanalwalzer)
Sebastian Bobik | 2021 | 1 min 42 sec | AT
Radar Vienna AUSTRIAN Competition