Competition 4
Tuesday, 18.04.2023, 16:00 @ BLICKLE KINO – Belvedere 21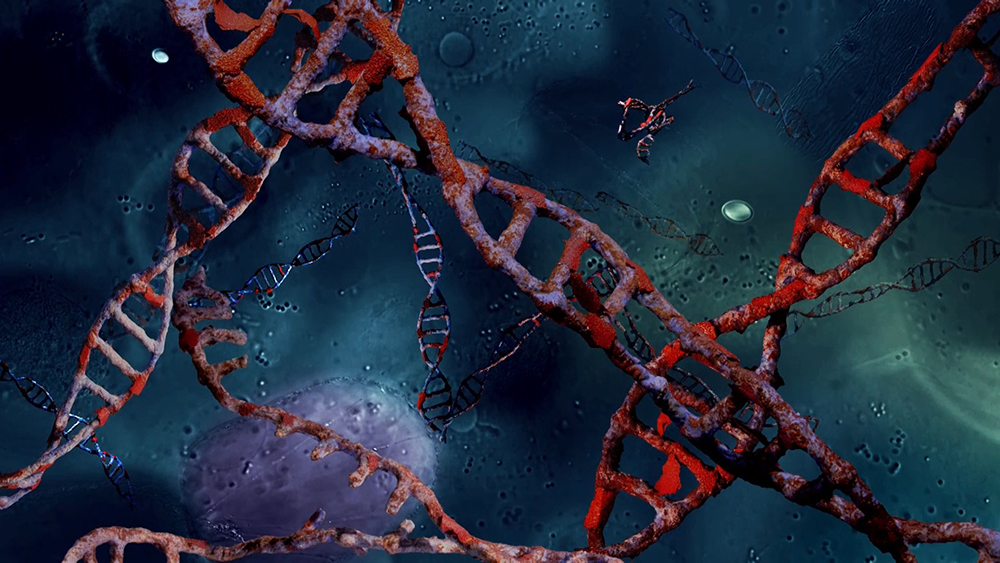 Code
Rao Heidmets | 2021 | 8 min 30 sec | EE
Radar Vienna INTERNATIONAL Competition
Mankind has long debated the meaning of life without knowing that it has long been found in some places. This is the formation of strange dance patterns.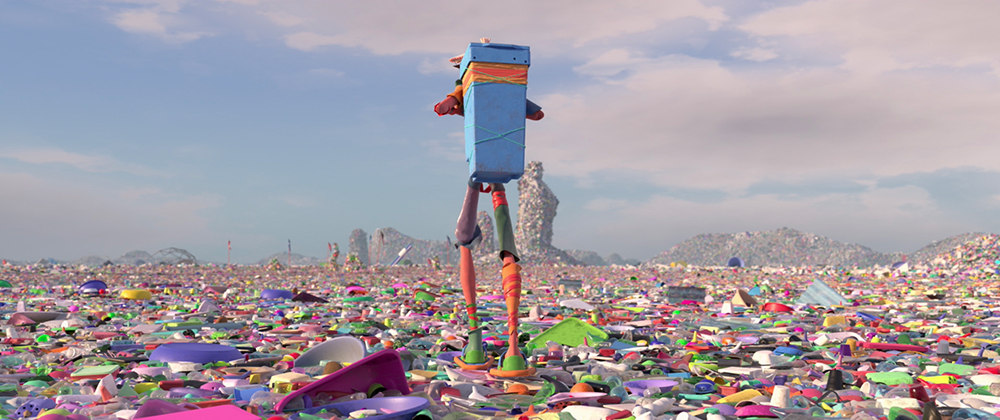 A Dream of Hawaii  (Drømmen om Hawaii)
Thomas Smoor Isaksen | 2022 | 10 min 26 sec | NO
Radar Vienna INTERNATIONAL Competition
In a world covered in plastic, Pete leads a nomadic life where he dreams of the pearly white beaches of Hawaii. Will his long journey bring him to a place not covered in plastic waste?
A tale about plastic pollution stretched to the extreme and human hope for survival in a desperate situation.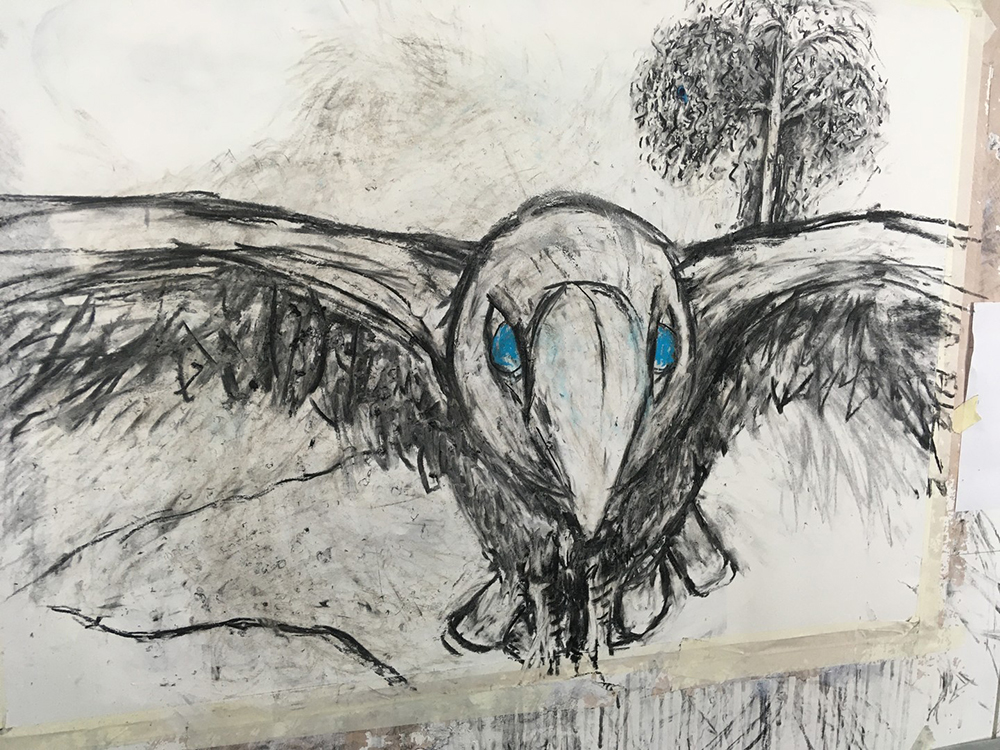 Takeaway
Lou Sumray | 2021 | 5 min 18 sec | UK
Radar Vienna INTERNATIONAL Competition
A hand drawn tale inspired by the antics of the Bowerbird, that gives an insight into what really happens to all that single use plastic that we use and so recklessly discard.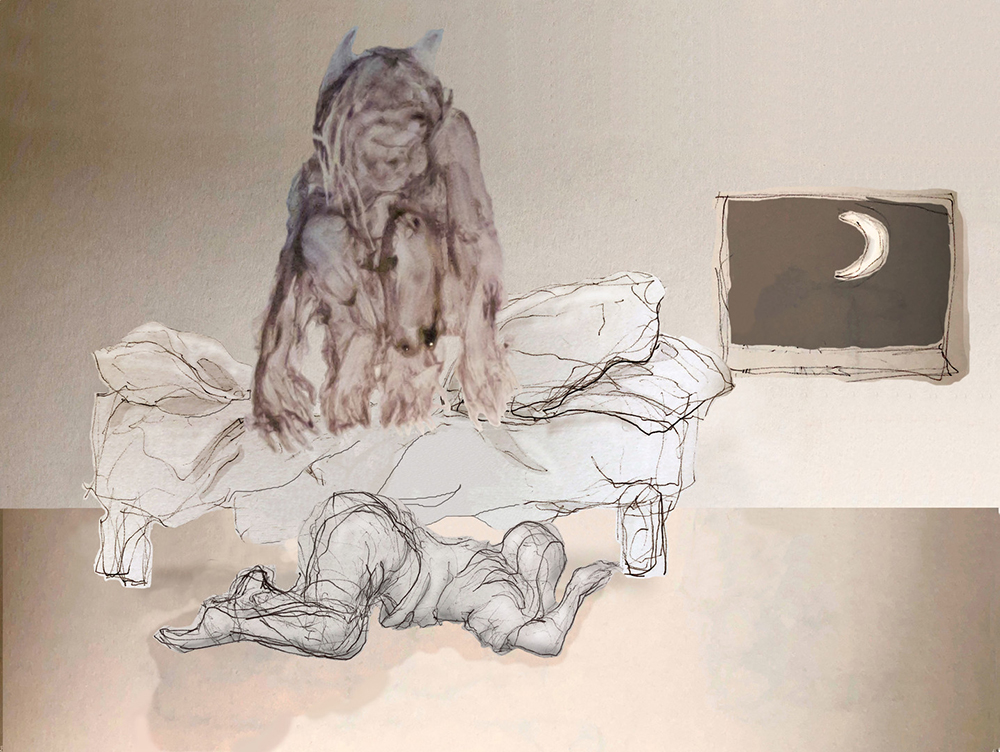 Bedroom Scenes
Katy Shepherd | 2022 | 2 min 35 secs | UK
Radar Vienna INTERNATIONAL Competition
The animation was largely formed from a series of biro drawings from my sketchbook depicting moments of restlessness and increased anxiety during a sleepless night. I drew upon my experiences of trying to sleep in a century which seems to only offer up ever worsening news and dire forecasts for our future with no solutions in sight for our predicament. Another source of inspiration are my personal experiences with hypnopompic hallucinations, which occur as you awake and the tricks my brain can play on me as it tries to make sense of the impoverished images my ageing eyes send it in the darkness of the night.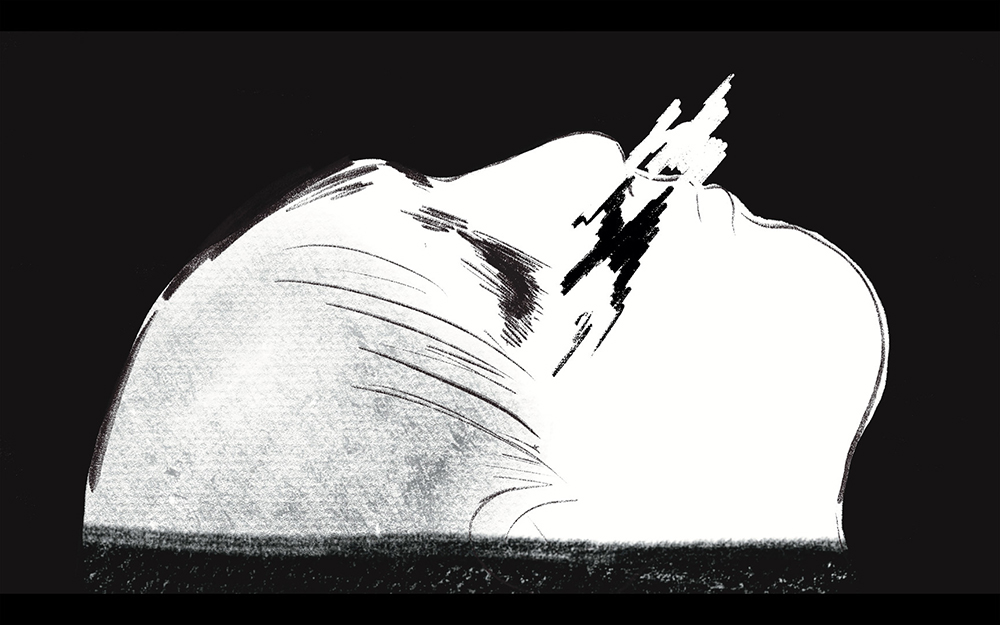 Wildfire
Semi Kwon | 2023 | 4 min 15 sec | AT
Radar Vienna ANGEWANDTE ANIMATION Competition
The protagonist, 'M' encounters an unusual light while being mellowed out in the water and gradually gets attracted to it. The light is enchanting but seems quite daring at the same time.
The search for the light begins, and so does the unexpected spread of the fire commences.
ROY
Peter Steele | 2021 | 5 min | AT
Radar Vienna AUSTRIAN Competition
A tale of loneliness, companionship, & above all, love.
Roy is a puppet. A puppet with a toilet roll tube for a head. A puppet that wants to find 'the one'. This is his story.
U-Trip
Maria Naidyonova | 2021 | 5 min 50 sec | DE
Radar Vienna INTERNATIONAL Competition
The animated film U-Trip is the story of a day in the life of Berlin's metro system, the U-Bahn. Train cars and stations become the meeting point of a vast array of characters drawn from the rich and tattered fabric of 21st century Berlin.
The story starts at 4:00 a.m. as the U-Bahn opens, with only a cleaning person and homeless woman on the otherwise deserted platform. A ticking clock builds the accelerating rhythm of the film as passengers begin filling the station, each in a hurry to fulfill their morning's destiny, all under the watchful eye of the video surveillance camera, which is always present, but cannot intervene.
The characters interact, inadvertently or purposefully, changing each other as they go, while the U-Bahn rumbles and trundles along, carrying with it moments of subterranean atmosphere and isolation from the streets above. The U-Bahn, the underground train, is its own world.
RISE, FALL, HOPE
Alexandra Delgra, Tiana Distefano, Nina Fiala, Kevin Lu, Alice Phelan, Merlin Puhr, Angelo Schiroky | 2022 | 6 min 42 sec | AT
Radar Vienna ANGEWANDTE ANIMATION Competition
14-year-olds explore humanity's stumbling struggle for sustainability.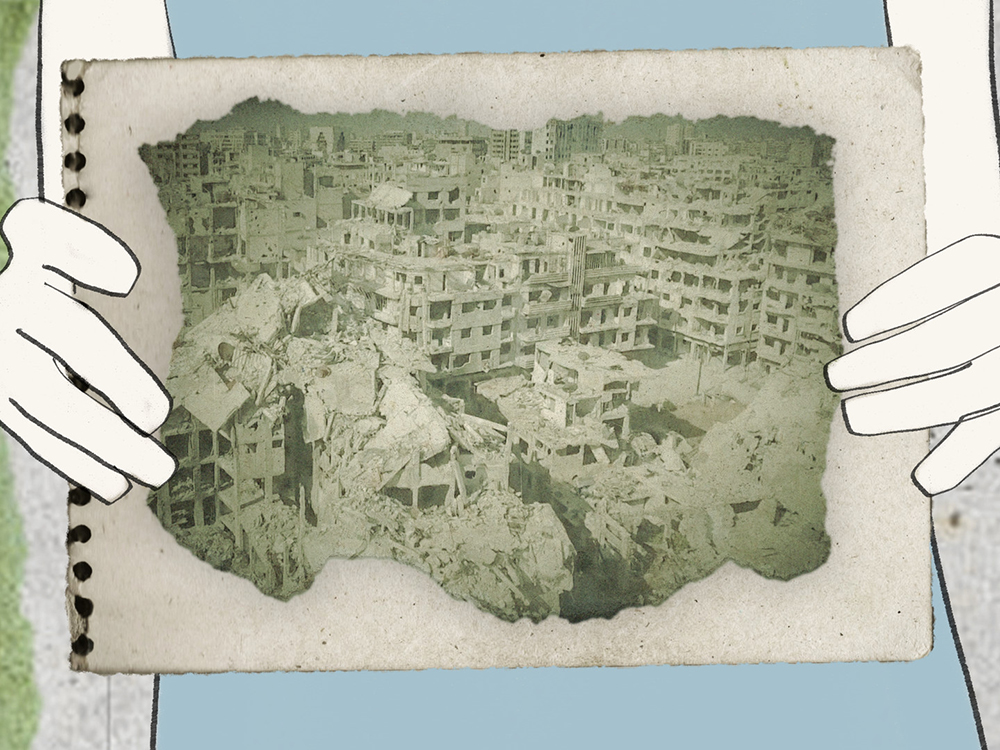 As Simple As This
Raha Razavi Ghashghai | 2022 | 4 min 24 sec | IR, LU
Radar Vienna INTERNATIONAL Competition
A square-headed child puts a mirror and scissors into a weapon to change the imperfections he sees. Mortified and hopeless of the damage done to himself, he faces an altering truth about life in a simple conversation with his mom.
"As Simple As This" is a short narrative animation created by three Iranian independent female artists; Raha, writer and director from Luxembourg, Saba, Illustrator from Tehran, and Sara, Musician from Paris; "As simple as this," tells the unravelling story of what's worth involving oneself in an outer world of destruction with simply smiling to the future and accepting each other's inner beauty. (Raha Razavi Ghashghai)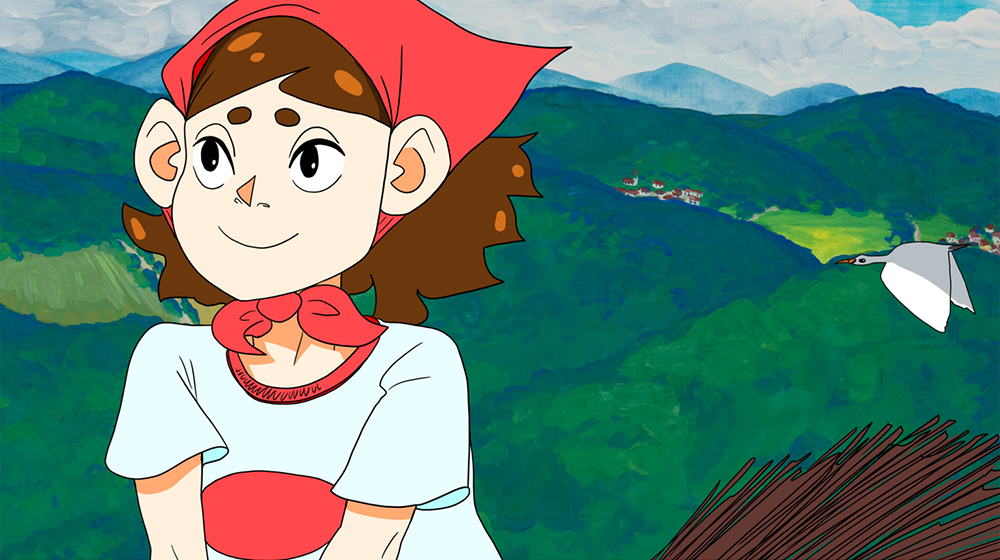 The Wish (Der Wunsch)
Silvia Knödlstorfer | 2022 | 10 min 25 sec | AT
Radar Vienna ANGEWANDTE ANIMATION Competition
Nora wants to save insects from extinction, but she owes a magical creature a debt. In order to get closer to her goal, she has to face her fear and free herself from misconceptions. The confrontation with the magical creature puts her in an unfamiliar situation and finally gives her an important insight. The realisation that it is important to stand up for your own wishes and dreams.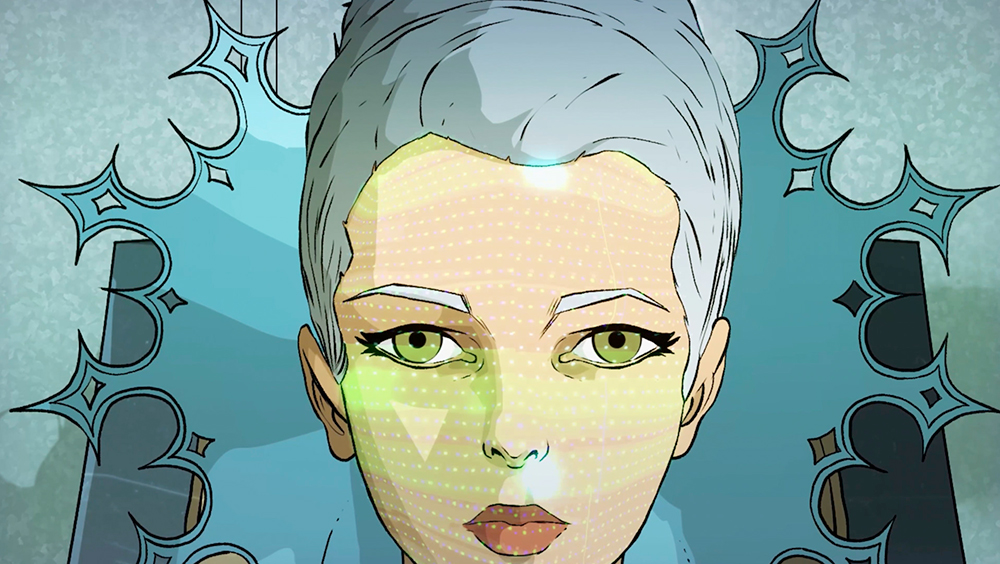 The Interrogation
Marisa Cohen, Peter Issac Alexander | 2022 | 6 min 9 sec | US
Radar Vienna INTERNATIONAL Competition
Set several decades in the future, The Interrogation is a cat and mouse game between a corporate media executive performing a "loyalty test" and a savvy news director harboring a potentially game-changing secret.
The Interrogation explores a mind-bending and often-psychedelic world where an all-powerful media company sets all the rules and demands religious like devotion from its employees. In just 6 minutes, this short animation takes the audience on an unexpected ride full of twists and turns.
Based on the award-winning The Cloaked Realm Universe created by Peter Issac Alexander and Marisa L. Cohen, The Interrogation features hand-drawn animation, an original score by John Baxter, and sound design by Dara Crawford.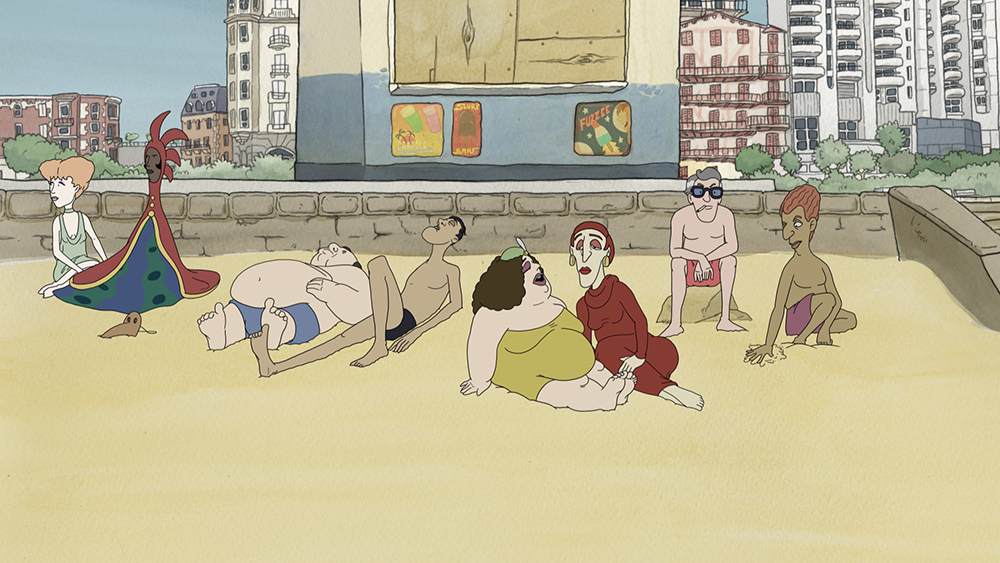 The Benefactors
Christophe Lopez-Huici | 2022 | 8 min 49 sec | CH
Radar Vienna INTERNATIONAL Competition
A weary young man thinks he found the perfect patrons for his rickshaw tours, but he soon finds out that his new customers can be very demanding.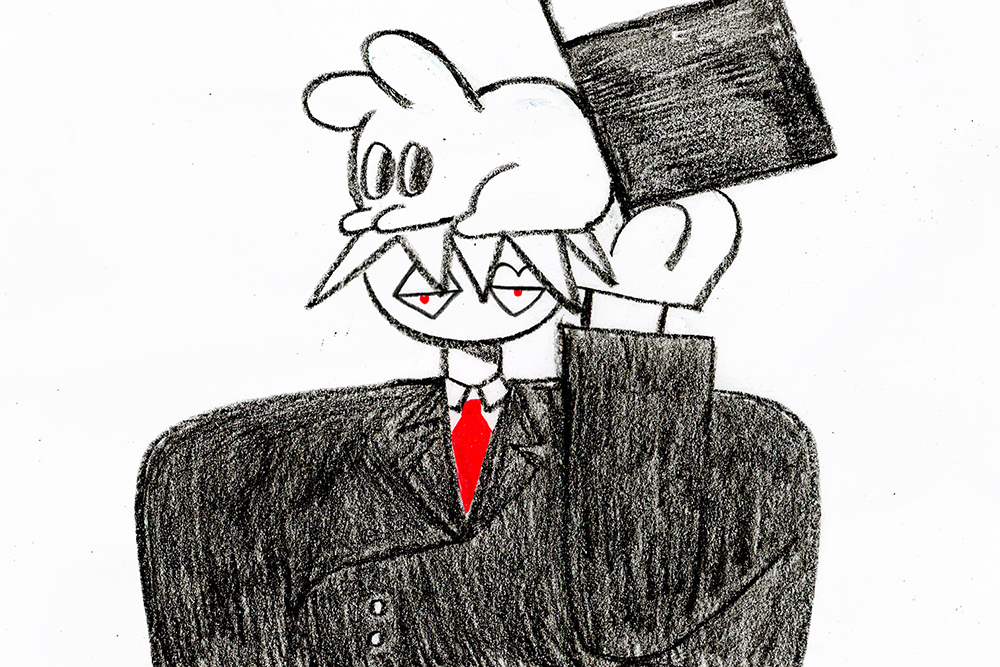 Sacrificial Rabbit
Qian Chen | 2022 | 4 min 30 sec | CN
Radar Vienna INTERNATIONAL Competition
By chance, Qi'an attended a training camp based on the pyramid selling model, in which she experienced three-day brainwashing, telling her that she could get a healthy life through their products. She pretended to be deceived, so as to become one of them to observe the interaction between the deceiver and the deceived from the perspective of a bystander.
She wants to build on this experience based on cult structures, which re-examines the conflict and compromise between a social operation mode and human nature. Sacrificial Rabbit is based on clues that gradually enter the trap, starting from a girl who is hypnotised after following a rabbit into a hole, trapped in a room for a series of killings that follow instructions. she was arranged to escape here, but chose to return.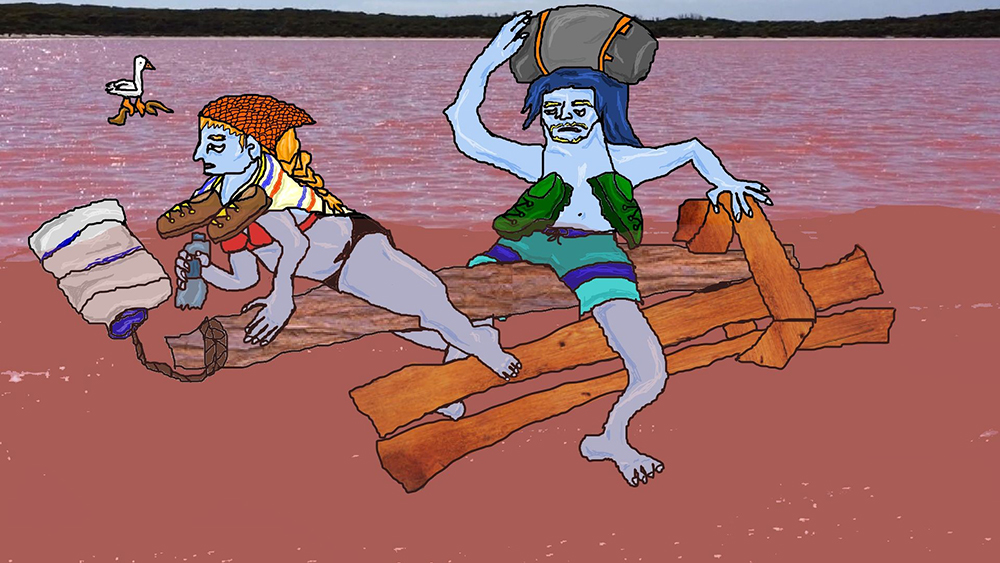 Ada Bojana
Janka Dósa | 2022 | 2 min 47 sec | HU
Radar Vienna ANGEWANDTE ANIMATION Competition
The adventure of a boat building contest at the border of Montenegro and Albania.