Competition 2
Tuesday, 18.04.2023, 12:00 @ BLICKLE KINO – Belvedere 21
In no rush to get anywhere (Sin prisa por llegar a ninguna parte)
Pepe Sapena | 2021 | 13 min 20 sec | ES
Radar Vienna INTERNATIONAL Competition
A mix of in-camera-edited Super-8 cartridges, in-camera-edited 35mm film used in a LomoKino, and some digital shots.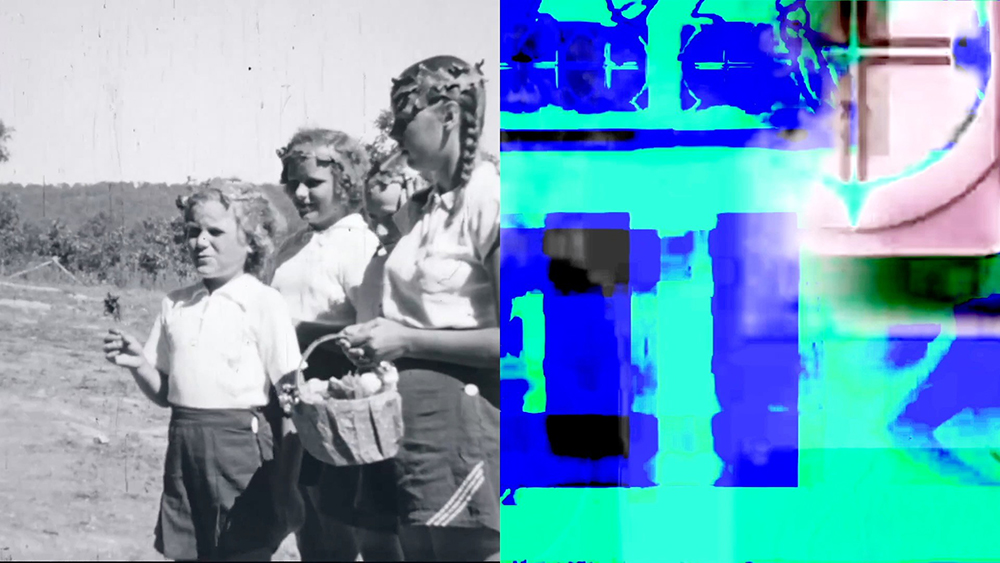 Dreaming in Aspect Ratio
Gwendolyn Audrey Foster | 2021 | 2 min 28 sec | US
Radar Vienna INTERNATIONAL Competition
"Dreaming in Aspect Ratio" is a hand-made diary film and experiment in disrupted stereoscopy; an adopted "found" home movie. A playful queer self-portrait in found dream memories.
An experimental documentary and Surrealist détournement,Bright colors collaged with black and white imagery of the joy of female friendships evoke dreaming and reverie; a lost queer childhood regained through the magic of cinema, disrupting typical self-portraiture and auto-ethnography.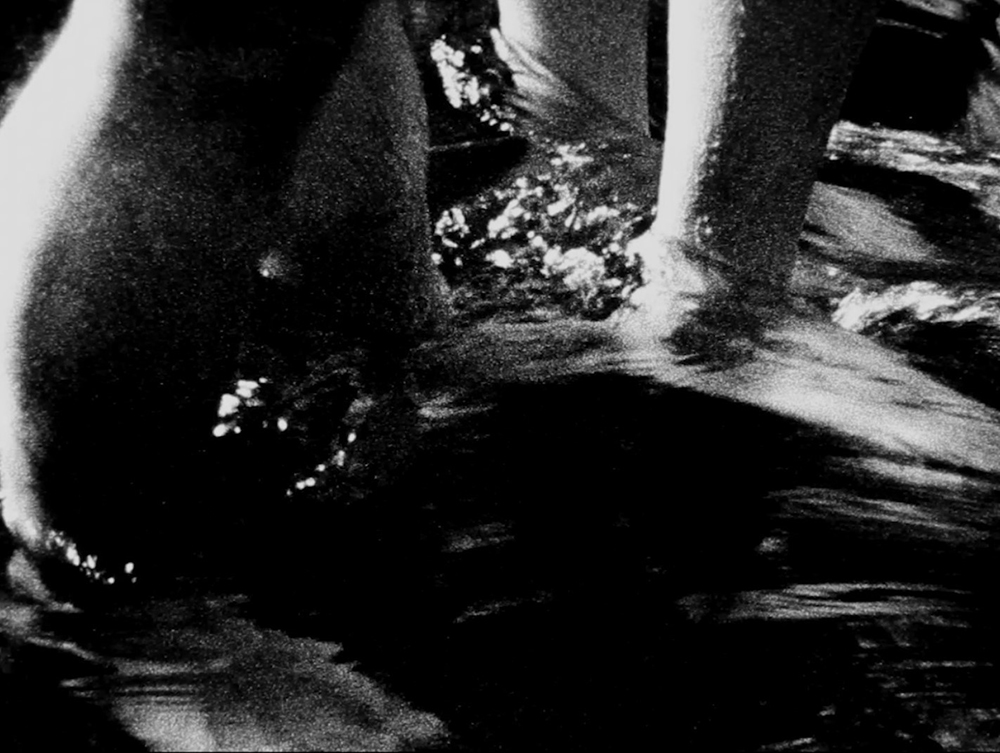 √
Gesa Kolb, Till Gombert | 2021 | 4 min 44 sec | DE
Radar Vienna INTERNATIONAL Competition
Partnerships often maneuver somewhere between turmoil and reconciliation, distance and togetherness.
In the experimental silent film "√", the partners Gesa Kolb and Till Gombert reflect on complex process of growing together within long-term relationships.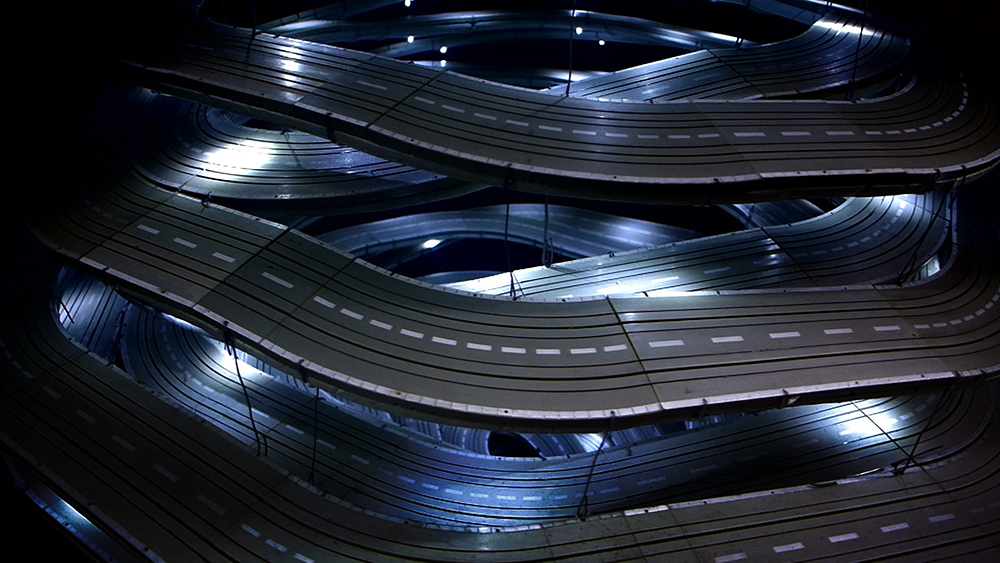 SNOWFLAKES (Episode 1 – short version)
Gerald Zahn | 2022 | 9 min 35 sec | AT
Radar Vienna AUSTRIAN Competition
Instead of a conventional plot, the film series "Snowflakes" unfolds like a chain reaction. The filmmaker sends the viewer on a round-the-world trip of associations, the kind of journey one usually only undertakes in one's own dreams. Images and sounds are like travelogues from mysterious worlds that merge into a fascinating surrealistic unity.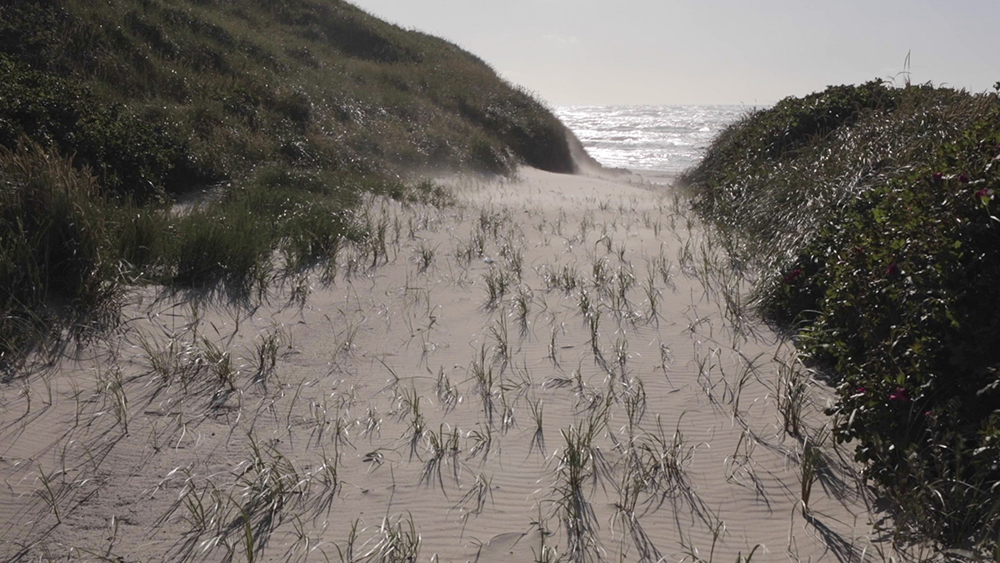 I am Hydra
Thale Blix Fastvold | 2021 | 9 min | NO
Radar Vienna INTERNATIONAL Competition
"I am Hydra" is a hydrofeminist spell to end the petrocapitalist age. The film is shot in Norway and Denmark, its opening scene is from Skagen where two oceans meet (the Northern Sea and the Baltic Sea), and the film juxtaposes footage from the Norwegian oil industry with the forever self-regenerating Hydra species while referencing the mythological multi-headed Hydra-creature. The soundscape is by cello musician Einar Halle in collaboration with Gunnar Halle.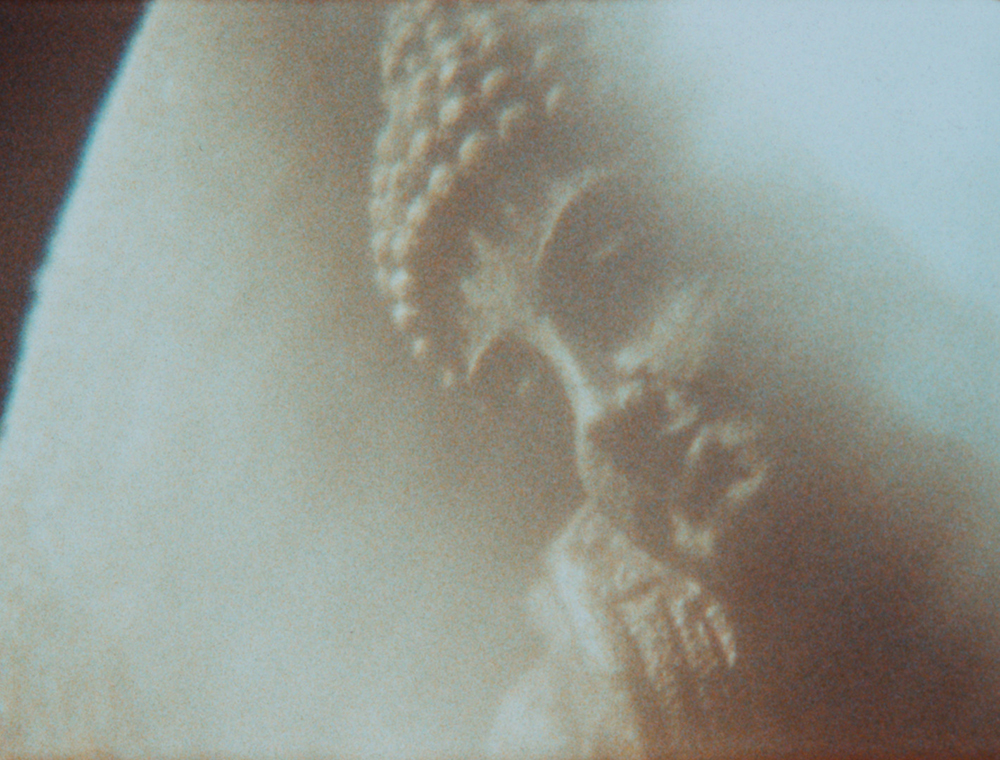 Bell Jarred
Alexander Fingrutd | 2021 | 3 min 15 sec | US
Radar Vienna INTERNATIONAL Competition
Bell Jarred was filmed under quarantine during the coronavirus pandemic; showing the home as a container and smaller containers within the home depicts a state of confinement. The film is an indefinite cycle of passing time. Life thirsts for more as it rattles around inside recursive vivaria. Skeletal remains and empty plant pots become ominous gnomons outside. Home is a bell jar—we are its contained specimen. The viewer is placed inside a bottle, protected from precipitating events. Air and sun circle above carrion as dust collects on isolatory stillness. Tintinnabulation of bottles, curtains, locks, cicadas and wind chimes resonate within interior spaces.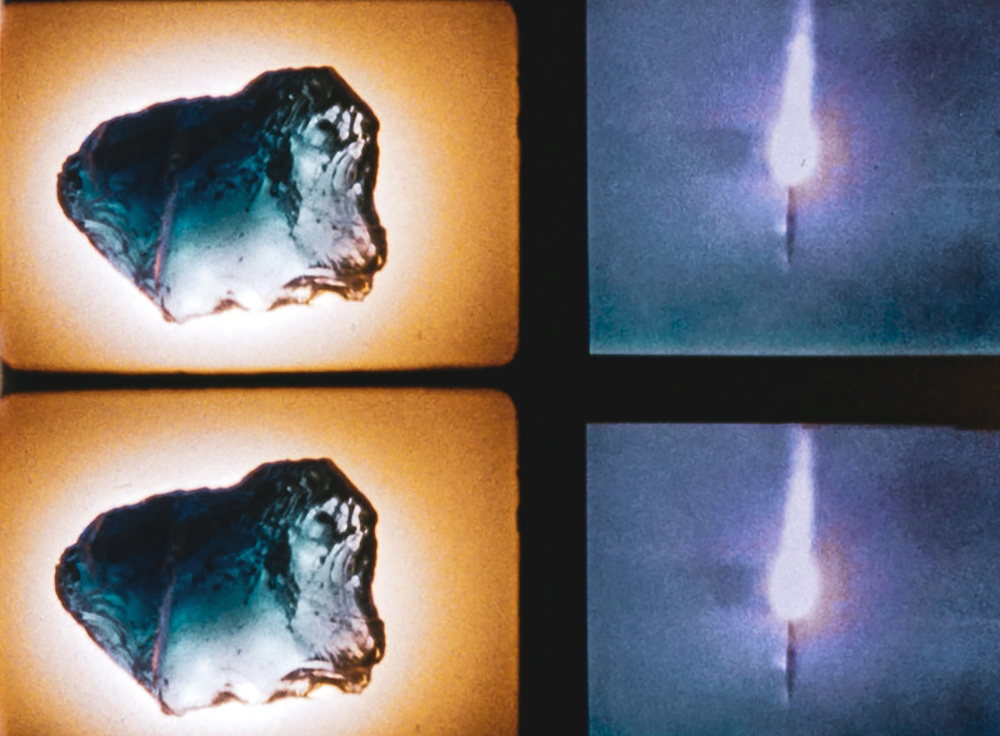 In Littleness
Cherlyn Hsing-Hsin Liu | 2022 | 8 min 15 sec | US
Radar Vienna INTERNATIONAL Competition
The film was shot on a regular 8mm camera and is presented in unslit form as 16mm, a screening format commonly referred to as double 8mm.
When I first came into contact with this medium, I was deeply attracted by its miniature size. Eight millimetres is a very small space on which to store images. It reminds me of all kinds of things from childhood: ephemeral, wonderful, changeable. Recalling that as a child I spent most of my time with my nanny, I decided to zoom in on daily life, especially trivial household chores. At the same time, the particles and dust of the childhood world are magnified.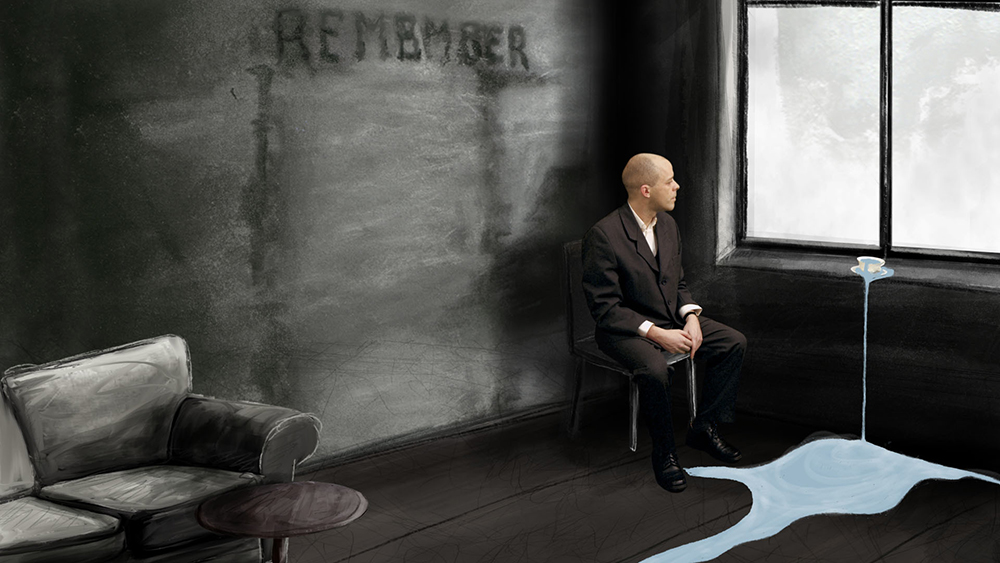 Pangäa
Markus Keim, Beate Hecher | 2020 | 13 min 35 sec | AT
Radar Vienna AUSTRIAN Competition
In the field of tension between work and private retreat, the downfall of an administrative officer is sketched who is no longer up to his changing environment and who finally succumbs to it through his own disappearance. What remains is a society without a human face in a deserted architecture… a city minus people in its poetic and cruel beauty.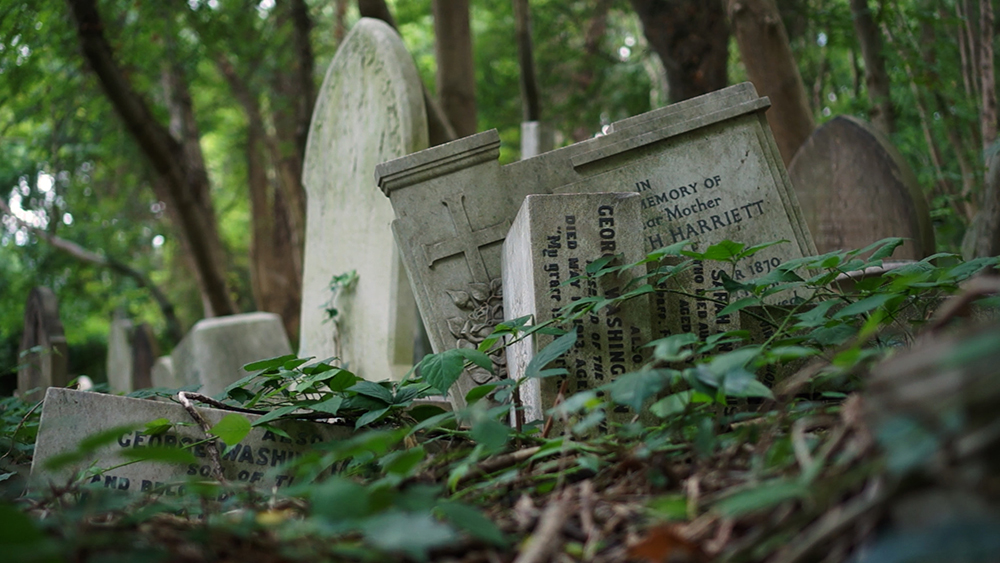 A Psychogeography of Mourning
Shayna Connelly | 2022 | 8 min 30 sec | US
Radar Vienna INTERNATIONAL Competition
A Psychogeography of Mourning uses static imagery and unpredictable sound to reconcile the contradictory interior and exterior experiences grief elicits.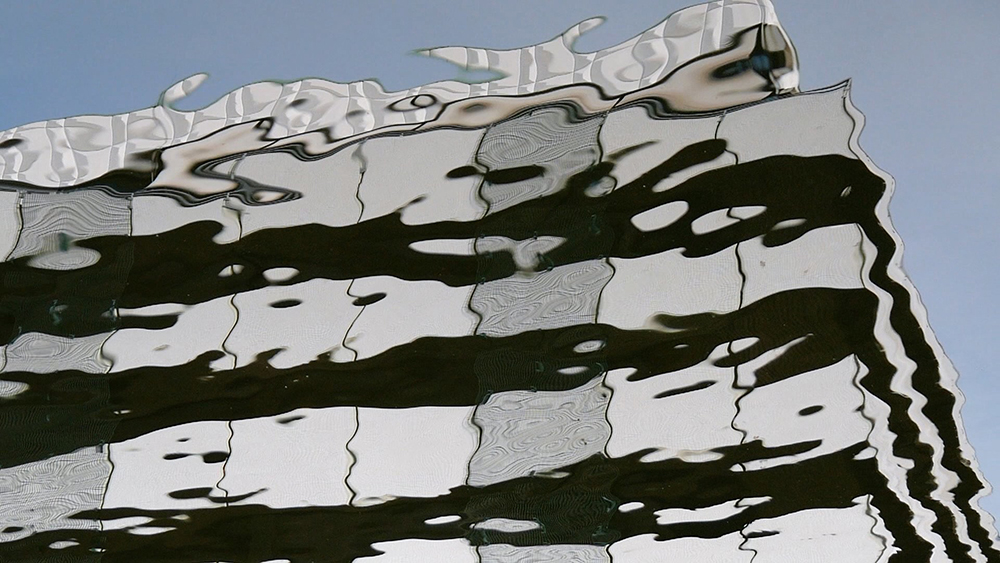 Downstream
Esther Weber | 2022 | 12 min 50 sec | DE
Radar Vienna INTERNATIONAL Competition
Everything is in motion on the water surface. Scenes along a river that reflects our world.