Competition 9
Wednesday, 19.04.2023, 14:00 @ BLICKLE KINO – Belvedere 21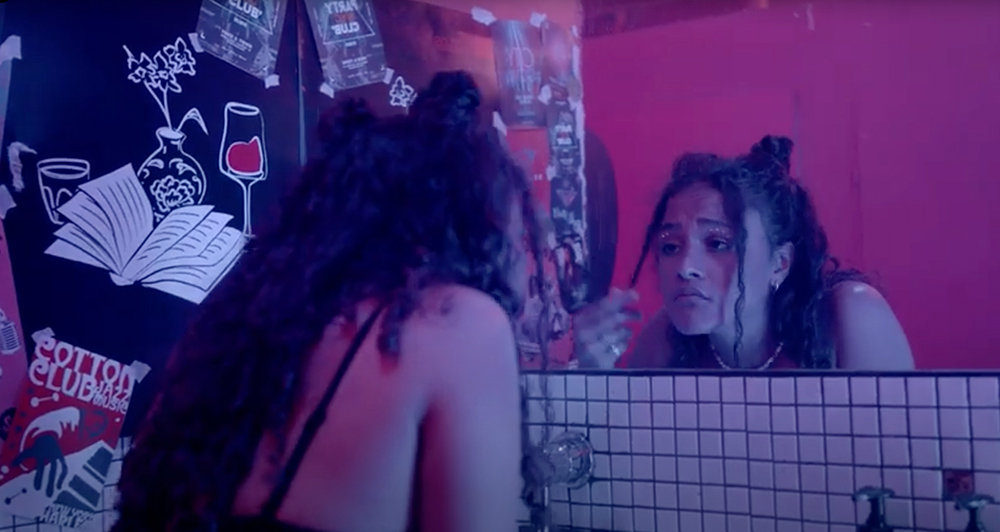 Women's Business
Jennifer Gartler | 2022 | 8 min 34 sec | AT
Radar Vienna AUSTRIAN Competition
A short story about a diverse group of people who, at first glance, do not have much in common, but who are all confronted with the modern conflicts of being or being perceived as women, whose paths cross in the ladies' room of a club one evening, one way or another.
The short movie touches upon topic such as gender identity, sexuality, civil courage, sexism, drug abuse and violence against women.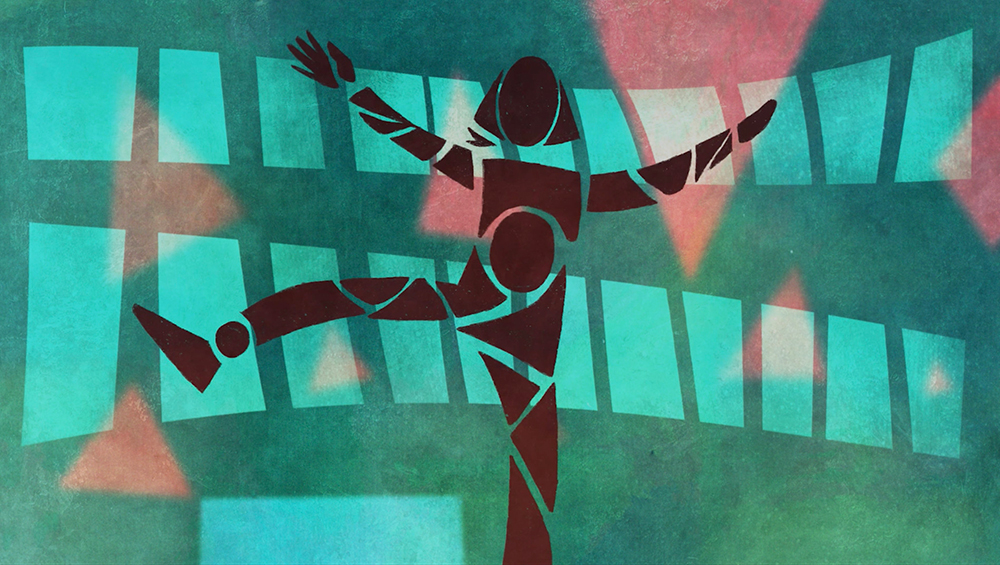 Dancing In The Shadows
Elliot Bloom, Alexandra Gordon-Gibson | 2022 | 3 min 4 sec | NL
Radar Vienna INTERNATIONAL Competition
DANCING IN THE SHADOWS is the story of a lonesome and deflated figure who aimlessly roams the metropolis at night. They gradually realise that their shadow has come to life, moving freely from and separate to its owner.
Their shadow soon discovers new ways to move and dance. The protagonist is first apprehensive about their shadow's new found rhythm of movement, but as they chase their shadow through the streets, they are soon mesmerised.
Their shadow then encounters another shadow, together they coalesce and dance, transcending their figures into a new dimension, forming a unison through dance.
Applause, applause.
Sarah Braid | 2022 | 1 min 24 sec | AT
Radar Vienna AUSTRIAN Competition
"Applause, applause" shows the connection between the economic situation of people in system-preserving jobs and their physical and emotional condition in times of crisis.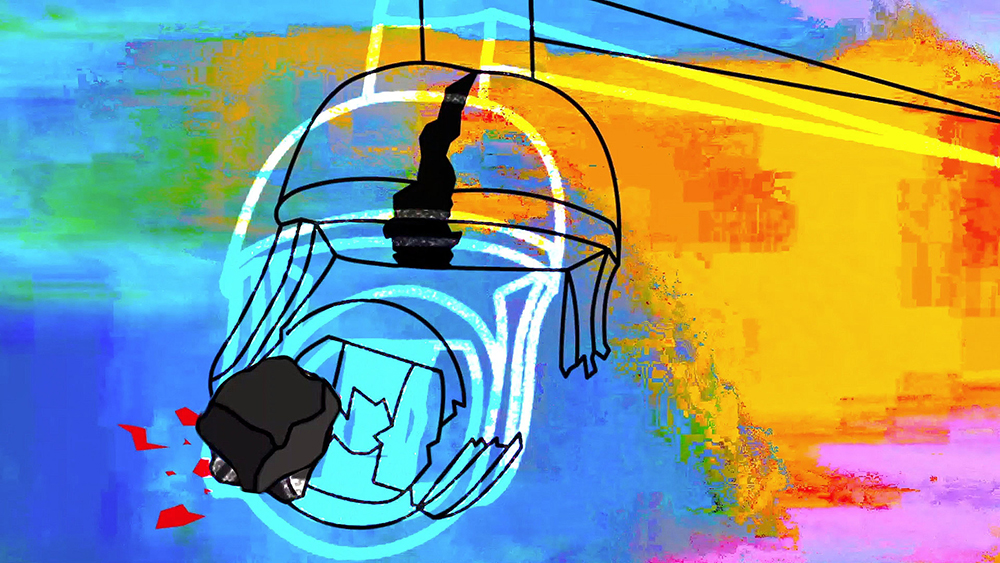 INCERT
Isa Mutevelic | 2021 | 1 min 39 sec | AT
Radar Vienna ANGEWANDTE ANIMATION Competition
The film is intended to focus attention on the fact that presumably no future scenario can be perfect, and a certain turmoil will always remain. The outward appearance is merely a shell that conceals constantly recurring problems.
INCERT is an experimental animated short that looks at current political and social developments and shows them in their extreme form. The title INCERT consists of the words "invert" and "uncertain," or "certain."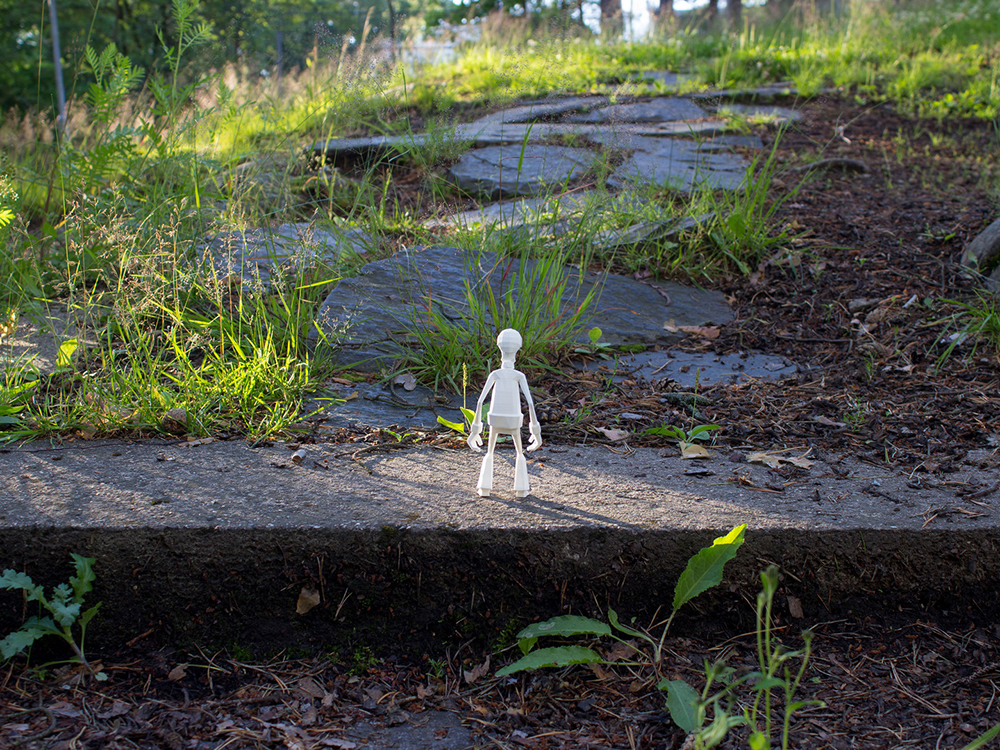 Solid Ground
Kai Lappalainen | 2021 | 3 min | FI
Radar Vienna INTERNATIONAL Competition
Shroomsday
Daniel Denzer, Marius Oelsch, Rita Weiss, Alessa Wolfram | 2022 | 2 min 55 sec | AT
Radar Vienna ANGEWANDTE ANIMATION Competition
The Story is set in an ordinary town, whose inhabitants go about their usual daily life. In the process, they are surprised by an unforeseen fungal infestation. As the story progresses multiple different characters are introduced that deal with the threat in their own unique ways. It has its climax as the situation is causing chaos in the citycenter and ends with the last citizen finally realizing what is going on.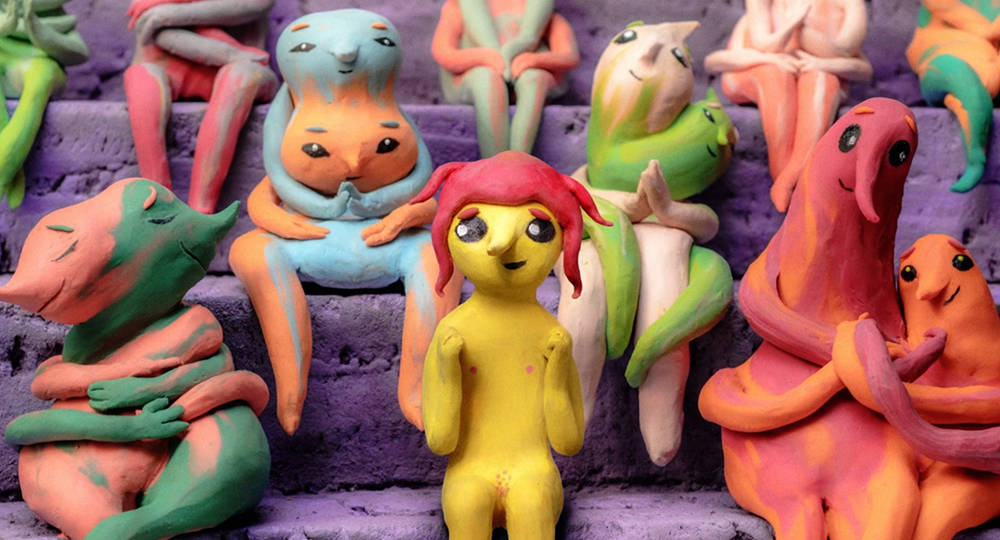 Other Half
Lina Kalcheva | 2021 | 13 min 20 sec | UK
Radar Vienna INTERNATIONAL Competition
As an Individual Being in a world comprised of Merged Couples, Ren longs to find his other half and become complete.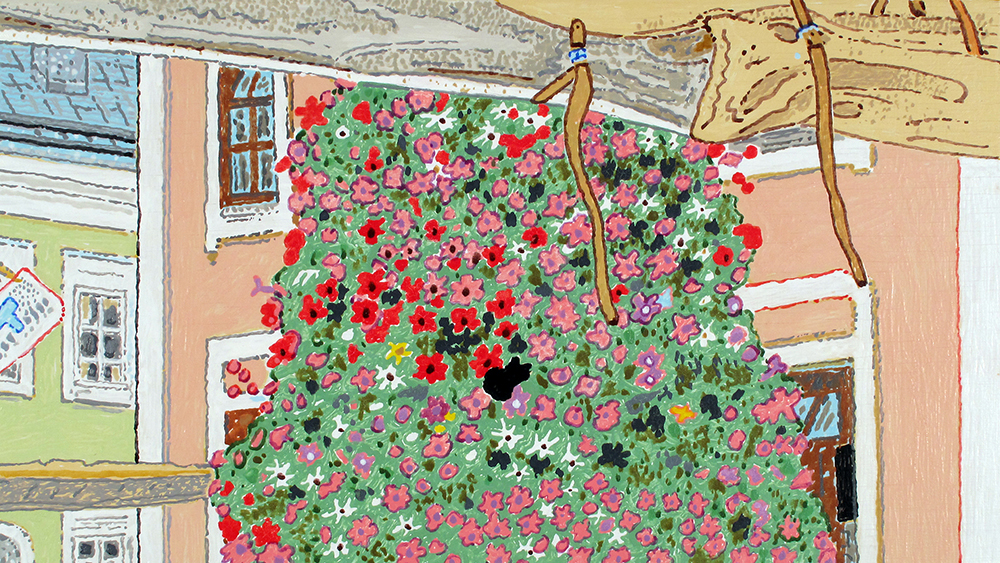 Radstadt oben und unten
Norbert Trummer | 2022 | 4 min | AT
Radar Vienna AUSTRIAN Competition
Es werden "private" sowie "öffentliche" Sehenswürdigkeiten der Stadt Radstadt thematisiert. Unter anderem hat die berühmte Architektin Margarete Schütte-Lihotzky dort zeitweise gelebt. Ihr zu Ehren erscheint in einer Szene posthum ihre Katze.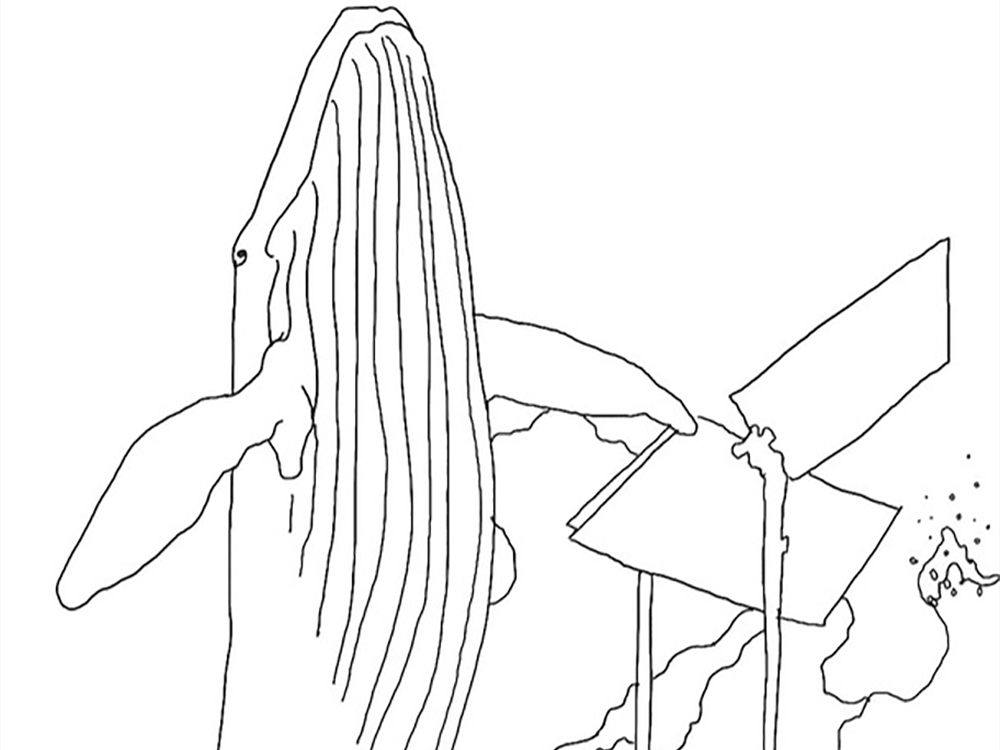 Air (Wassermusik)
Astrid Rothaug | 2022 | 2 min 16 sec | AT
Radar Vienna AUSTRIAN Competition
This Film is a commissioned work for STYRIARTE. While attending a concert, our mind carries us to the strangest places when we allow our imagination to run wild. This animated short is based on a concert, "Wassermusik", attended at STYRIARTE. During the concert, the music evoked a large variety of imaginary landscapes in my head, which I later sought to revive when animating the sequences.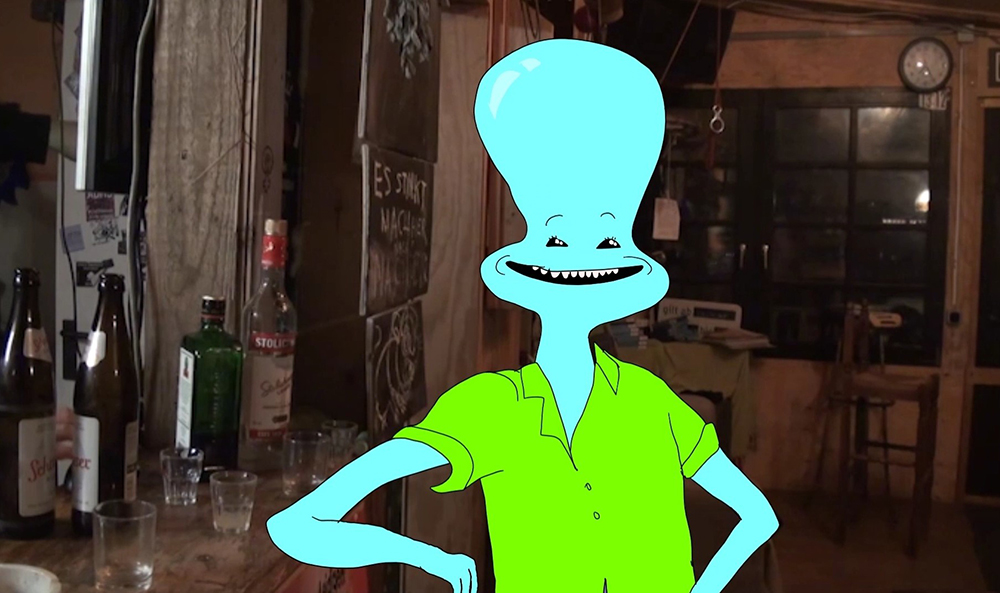 BLEU
Simon Pöchhacker, Julia Plischke | 2022 | 4 min 49 sec | AT
Radar Vienna ANGEWANDTE ANIMATION Competition
Just two people enjoying the joys of excessive consume of alcohol and Co. One of the two is Cartoony, the animated friend, who goes with Simon, the real life person, and Co-producer of the film, through all the stages of a long and alcoholic night.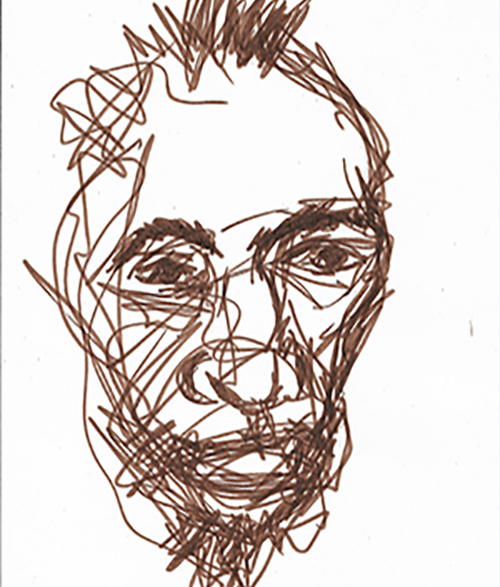 Living Portrait of Adrian Suknjov
Adrian Suknjov | 2022 | 2 min 10 sec | AT
Radar Vienna AUSTRIAN Competition
It's a new kind of self-portrait. Usually artists paint themselves, but I have let all the people that know me, draw and paint my face. I'm not only as I see me, but also like my environment views me. Therefore I am everyone in these pictures and the sum of it all shall be me.
It's also interesting to see the differences regarding the same object (me), as every person has its own style even if they are not aware of it.
This will be an ongoing project, as I'm always meeting new people. So I will release annually an updated version.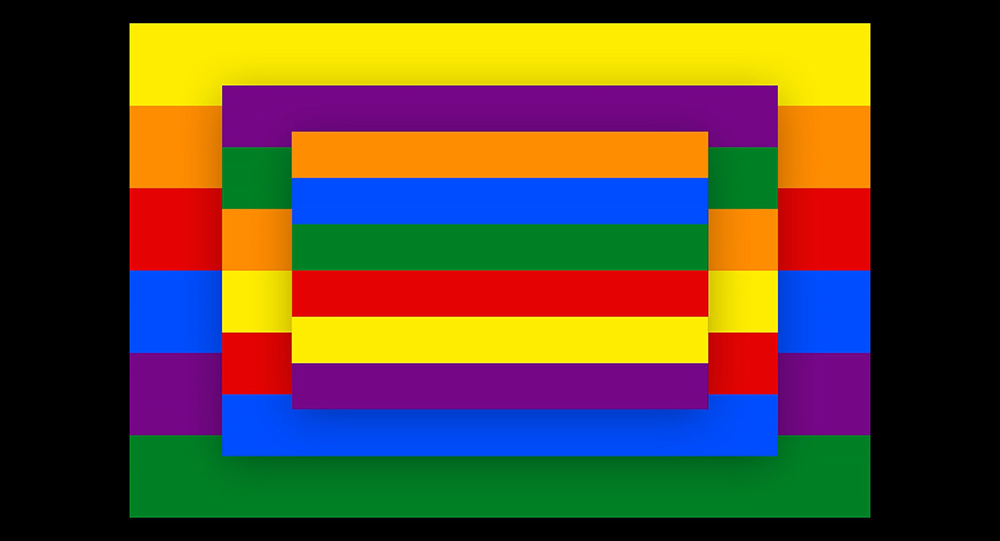 Three Pride Flags
Tom Bessoir | 2022 | 2 min | US
Radar Vienna INTERNATIONAL Competition
Pride and Permutations.
Inspired by the joint Jasper Johns retrospective exhibitions at The Whitney Museum of American Art and The Philadelphia Museum of Art, I created three permutating pride flags.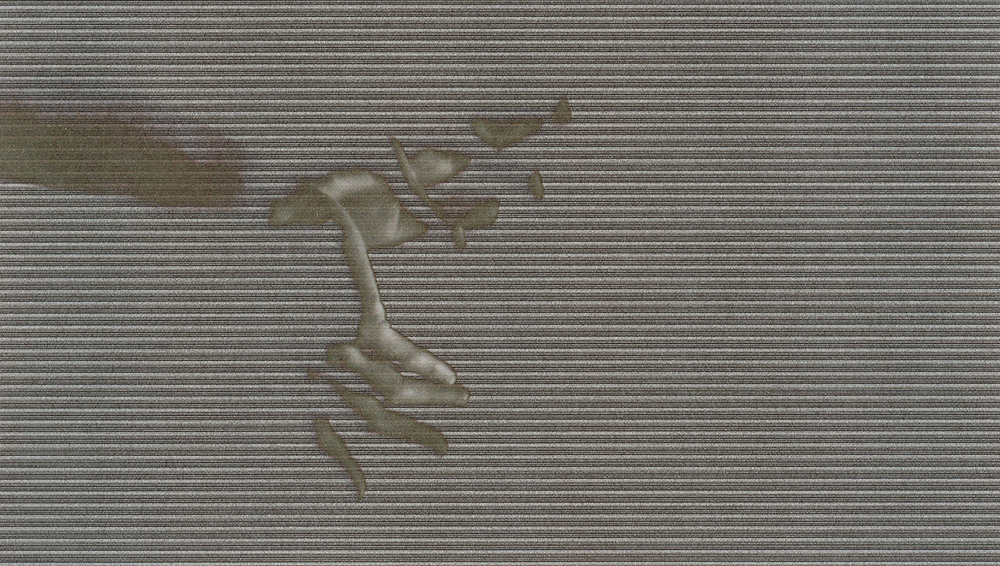 Faulty Technology
Sabina Suru | 2020 | 4 min 30 sec | RO
Radar Vienna INTERNATIONAL Competition
Faulty technology is a multimedia project that questions the potential of visual mutation based on technological glitches and accidents. It renegotiates the connections between dissociated fields: analogue vs. digital, still vs. moving image, body in presence vs. absence. It builds on decomposing the moving image medium that records fluid body movement back into the structural photographs, frame by frame, from digital to analogue: digital frame to printed material – here, an inkjet printer that shifts the basic images into a visual realm that is no longer recognizable within the initial visual frame. By looking into the anatomy of the medium and growing back into moving image, analogue slides back into the digital in a resulting hybrid that feels more like an "object", a piece difficult to label as belonging to a particular field, bringing forth a version of reality that can only by seen through the glitched instrumenting technology.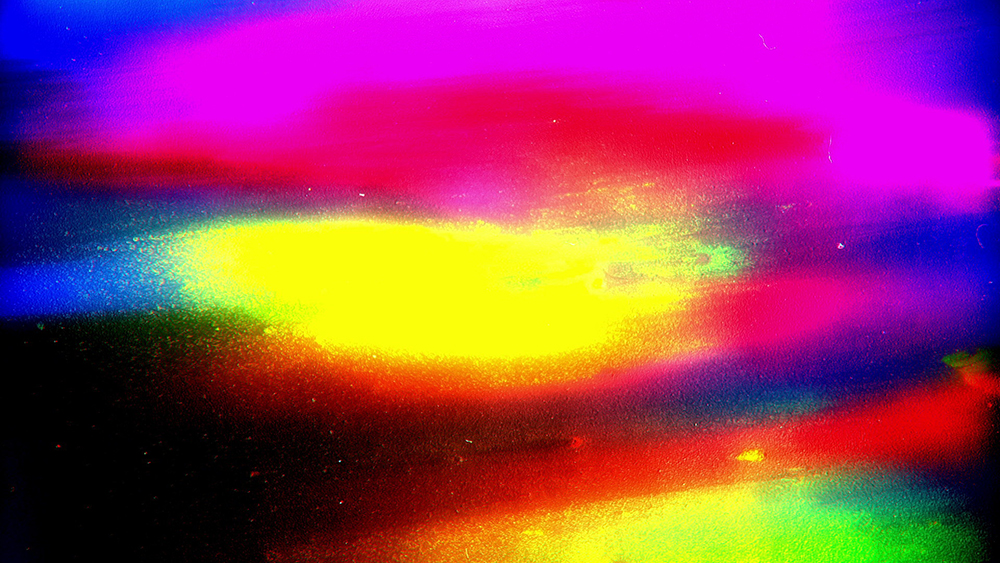 Spectral Rainbow Frequency
Hüseyin Hüseyin Erverdi | 2021 | 2 min 30 sec | TR
Radar Vienna INTERNATIONAL Competition
Spectral Rainbow Frequency is about creating an experience akin to a certain type of synesthesia, as if all hues of colors comes, emerging and piercing through darkness accompanying the soundtrack.
Synesthesia is a perceptual phenomenon in which stimulation of one sensory or cognitive pathway leads to involuntary experiences in a second sensory or cognitive pathway. The earliest recorded case of synesthesia is attributed to the philosopher John Locke, who, in 1690, made a report about a blind man who said he experienced the color scarlet when he heard the sound of a trumpet.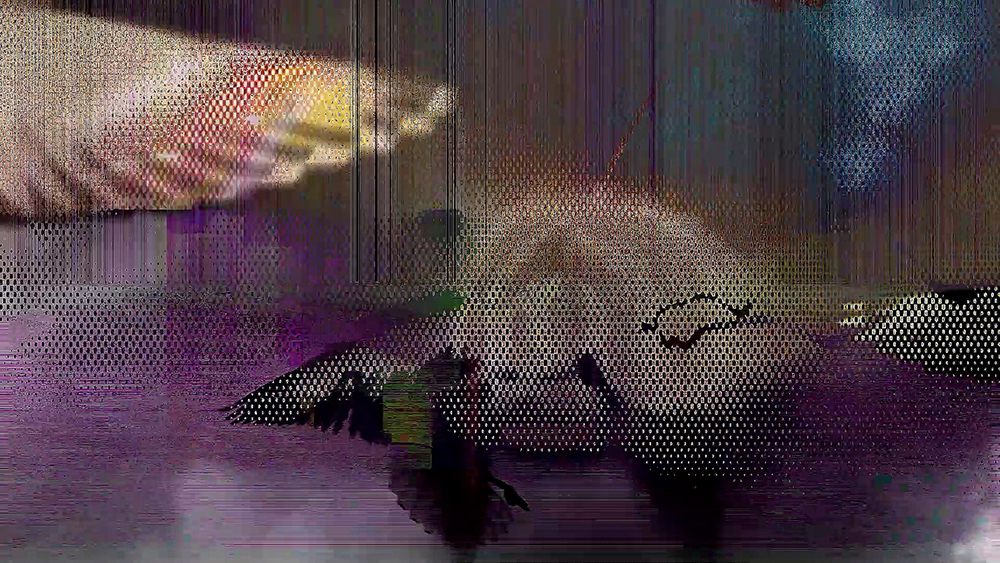 Permission to land
Martin Gerigk | 2022 | 3 min 10 sec | AU
Radar Vienna INTERNATIONAL Competition
War. Fragility. Instruction Abidance. Intuition. Digitalization.
Dichotomous decision paths. What would we do if we were given the freedom to direct possibilities?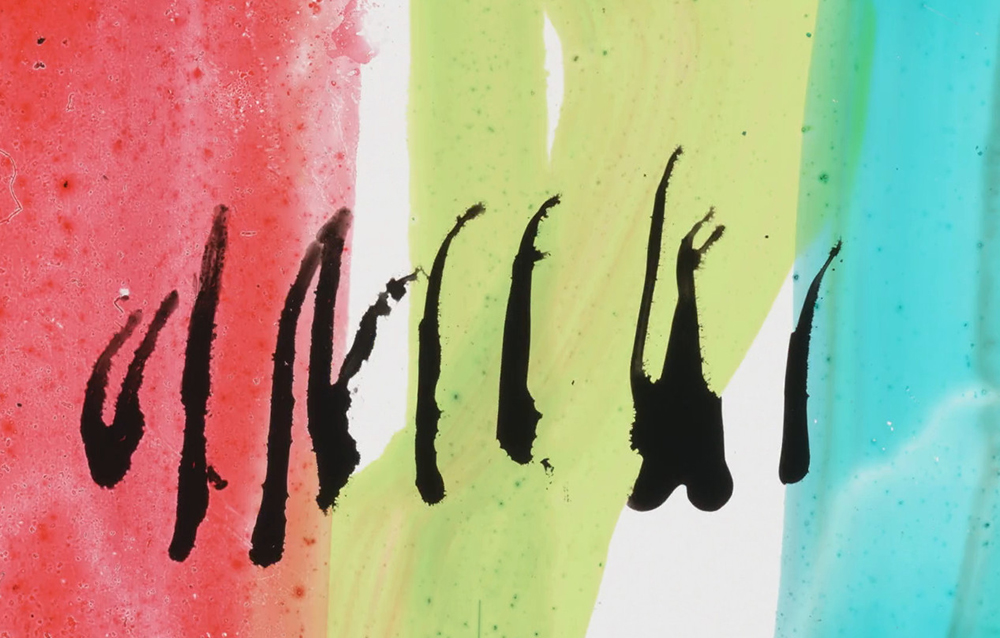 Jam It
John Dawson | 2022 | 3 min | US
Radar Vienna INTERNATIONAL Competition
When people look at my film I hope they think of it like a ride at the amusement park or see it the same way you might view fireworks or abstract painting. After seeing it I hope people are entertained, energized, have fun and feel like that they have had color thrown at them or paint splattered on them. This film is 100% hand made by me and Norman McLaren, Len Ley and Steve Woloshen were all great influences and inspiration for this work.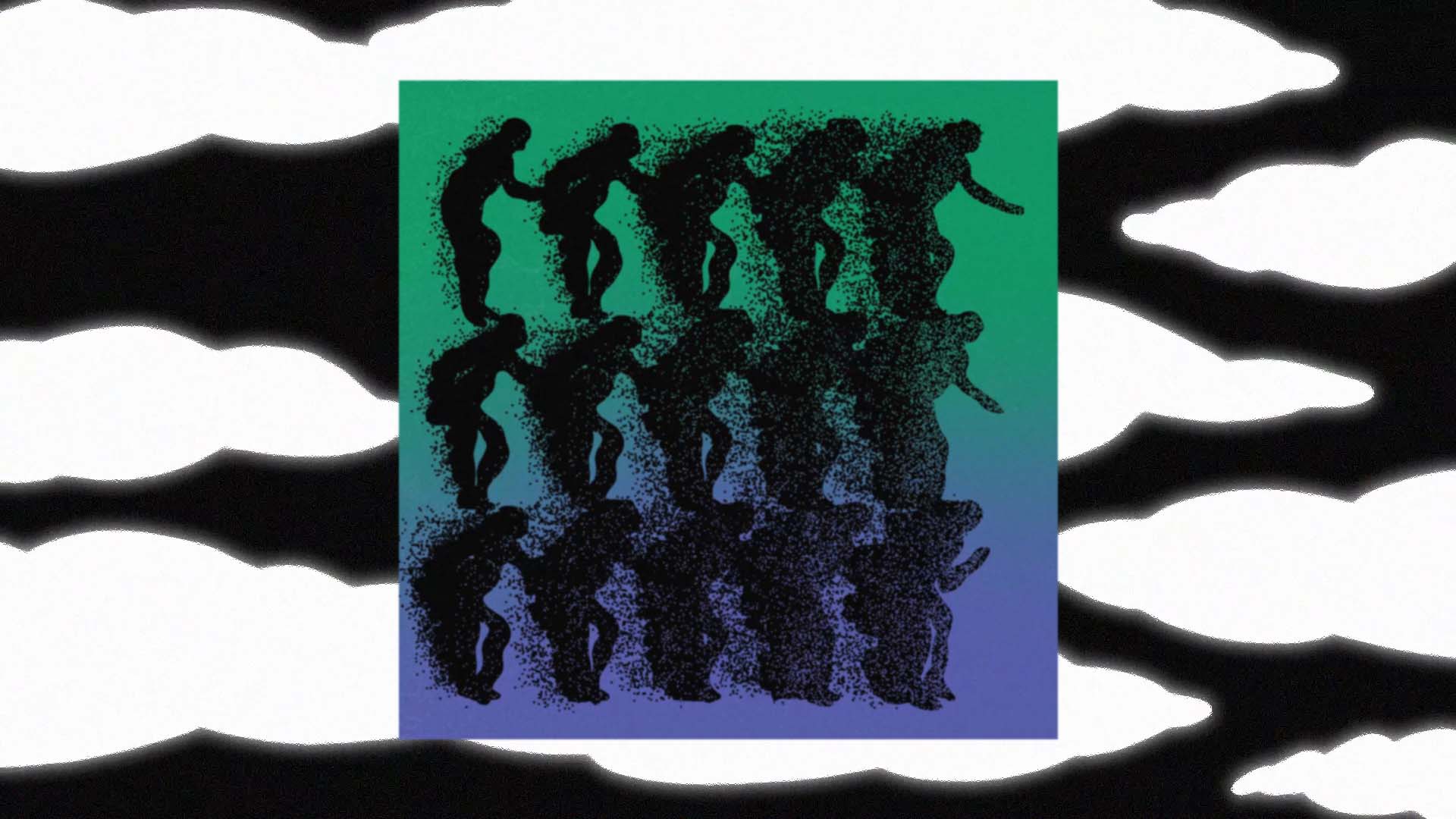 Fate x Alllone – StundenGlas
Rosa Hirzer | 2022 | 3 min 6 sec | AT
Radar Vienna AUSTRIAN Competition
Are You OK?
Faiyaz Jafri | 2021 | 4 min 45 sec | US
Radar Vienna INTERNATIONAL Competition
A fragile balance,
Vulnerable and lonely—
You doing OK?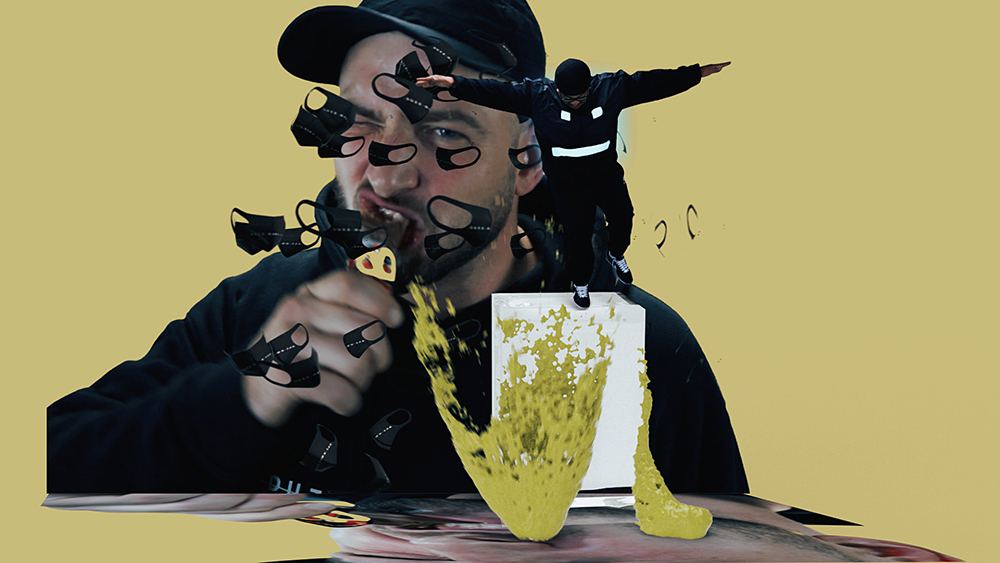 Kinetical & P.tah – Mmmh (prod. by Osive)
Kubakub | 2020 | 3 min 4 sec | AT
Radar Vienna AUSTRIAN Competition
This video constitutes an experiment, testing digital toolsets for a potential capacity to generate conceptual statements.
It was conceived as an introduction/epigraph/teaser for my diploma thesis, exploring a question of how construction of space in the digital age can either liberate or rather succumb to propaganda? This work sees architecture as a mediator between the physical and the virtual, focusing on the human being as a transformation subject from "homo sapiens" or "ludens" towards a so-called "homo separatio"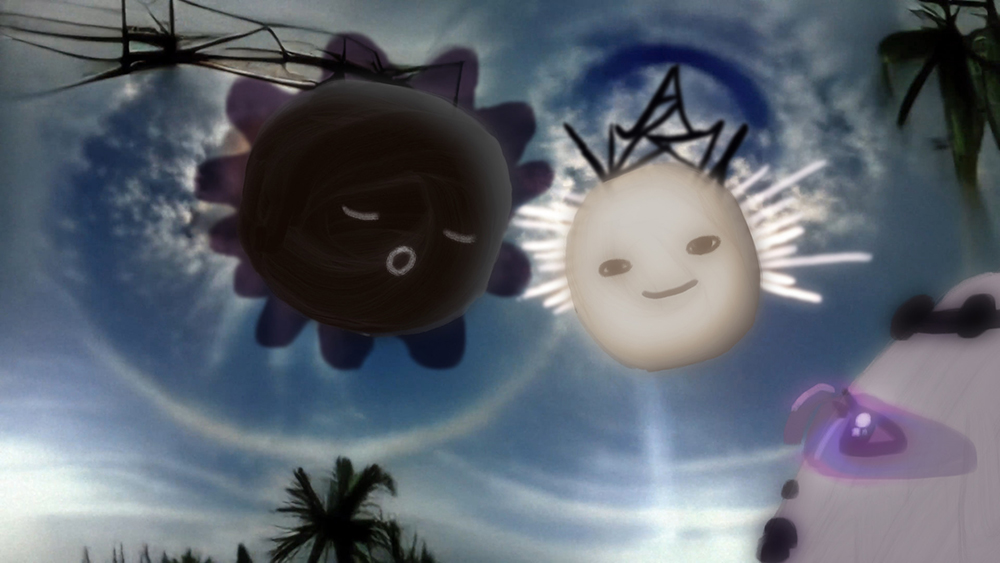 Be Gone
Sijia Luo | 2022 | 3 min 56 sec | CN
Radar Vienna INTERNATIONAL Competition
Music animation for the song "Be Gone" by electronicore band KNIVESRAIN. By exploring the possibilities of combining AI-generated content with hand-drawn 2D animation, it tells a story of a mobile phone that experiences the plight of modern people in a serendipitous epiphany, learning what it means to be human between life and death.