Competition 5
Tuesday, 18.04.2023, 18:00 @ BLICKLE KINO – Belvedere 21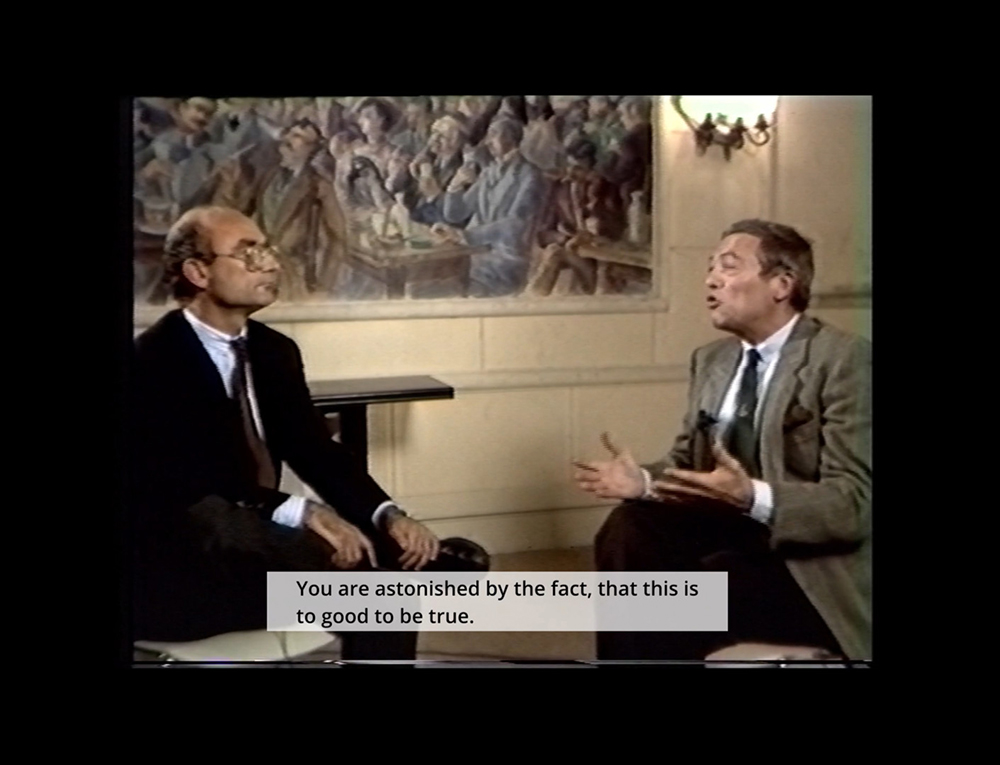 Upscoring my father
Clara Jacquemard | 2022 | 4 min 48 sec | AT
Radar Vienna ANGEWANDTE ANIMATION Competition
footage from an employee training at the end of the eighties. The picture is professionally lit, sound is good, a recruitment scene is being reenacted. A middle aged white man, is talking about the overall young approach the alcohol enterprise he works for has. In the background, a mural painting from the fin de siècle. He takes a couple of turns rehearsing from different camera angles, change of tape.
Change of costume, soft tweed instead of the shoulder padded suit.
What appearance gives the best impression of leadership?
The performance is clear: no time for long pauses or insecurities in a corporate setting, unless.. let's try again.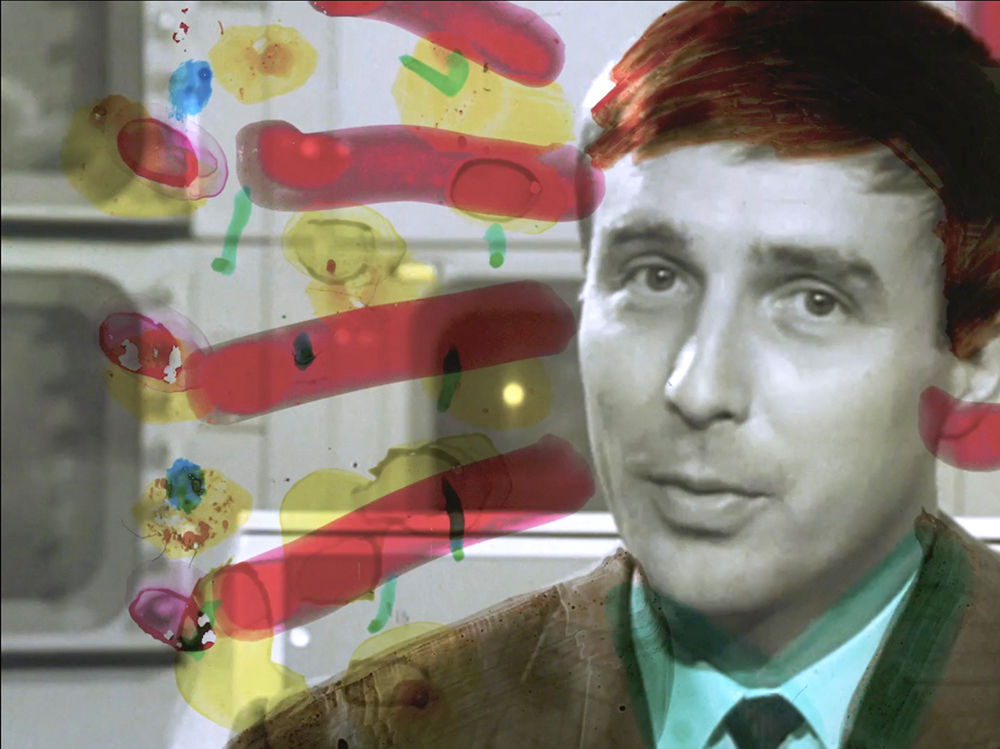 Color Test Program (Farbversuchsprogramm)
Stefanie Weberhofer | 2022 | 4 min 30 sec | AT
Radar Vienna AUSTRIAN Competition
The technical person responsible for the color program at ORF, Mr. Vostrowsky explains the change from black-and-white to color TV. The Interview was shot on black-and-white-film, a mistake that needed to be corrected.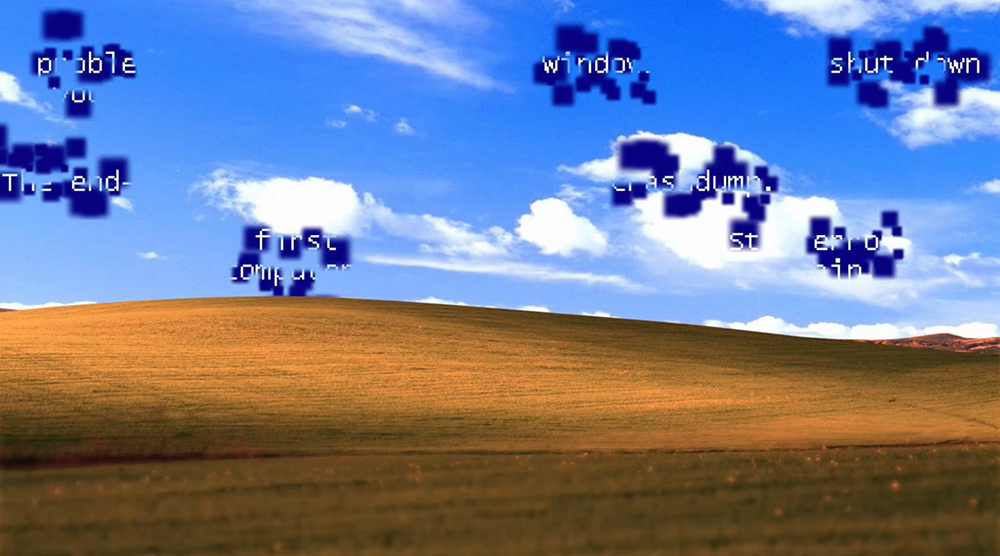 Error Clouds
Charles Dillon Ward | 2022 | 2 min 4 sec | US
Radar Vienna INTERNATIONAL Competition
Even the iconic Windows XP desktop background isn't immune to water shortages in California.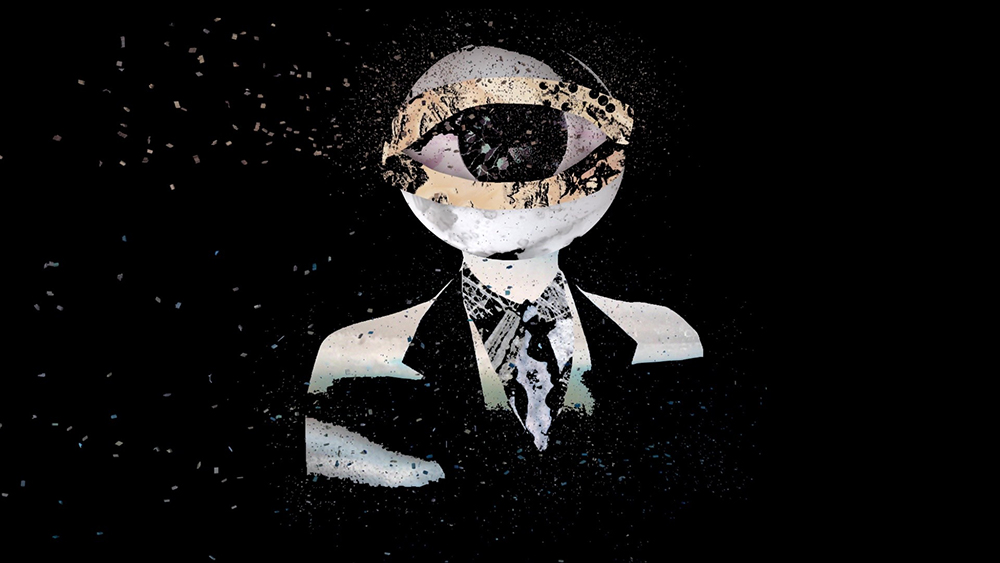 Roger's Eye
Daniele Grosso | 2021 | 4 min 30 sec | PT
Radar Vienna AUSTRIAN Competition
French writer Roger Caillois was surprised by the Second World War in Argentina and was forced to stay there. He visited Patagonia in 1942 where he began to develop a passion for the mineral world. In 1970 he wrote The Writing of Stones, a philosophical commentary on his own collection of stones.
Throughout his life he maintained a correspondence with Argentine writer Victoria Ocampo.
The film reimagines this story and portrays it evocatively through digital collages representing a fantastic Patagonia and a voiceover which is an imaginary letter from Caillois to Ocampo. At the same time the film conveys some of the thoughts and feelings of the filmmaker during his stay in the countryside of Portugal, when it was conceived.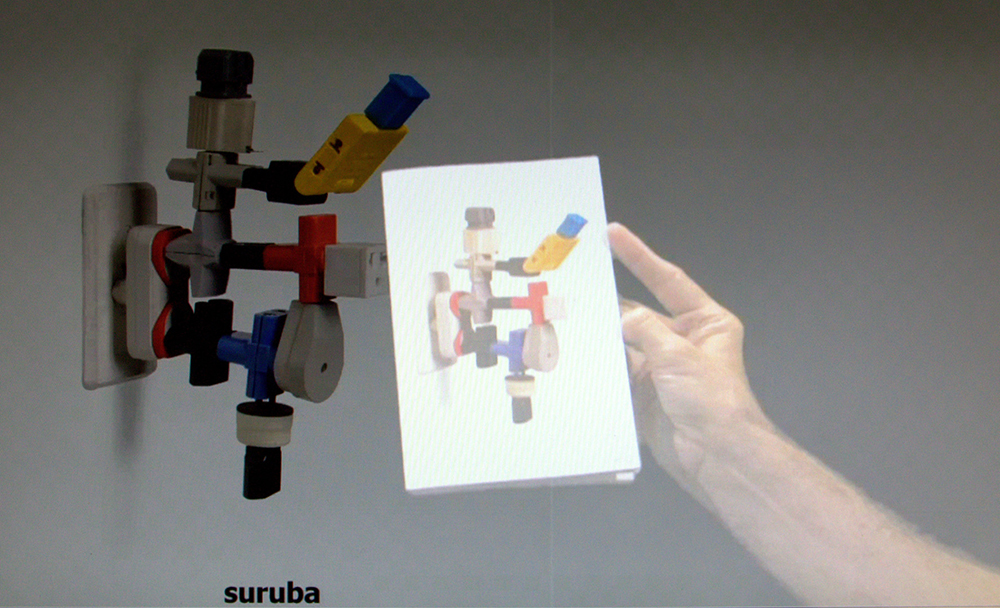 [technopoetics]
Alexandre Dacosta | 2022 | 8 min 33 sec | BR
Radar Vienna INTERNATIONAL Competition
[technopoetics] is composed of object-poems and graphic poetry by the brazilian visual artist Alexandre Dacosta. These works are part of the book [tecnopoética] (Editora 7 Letras / 2011). Writer, narrated, composed music and directed by the author himself.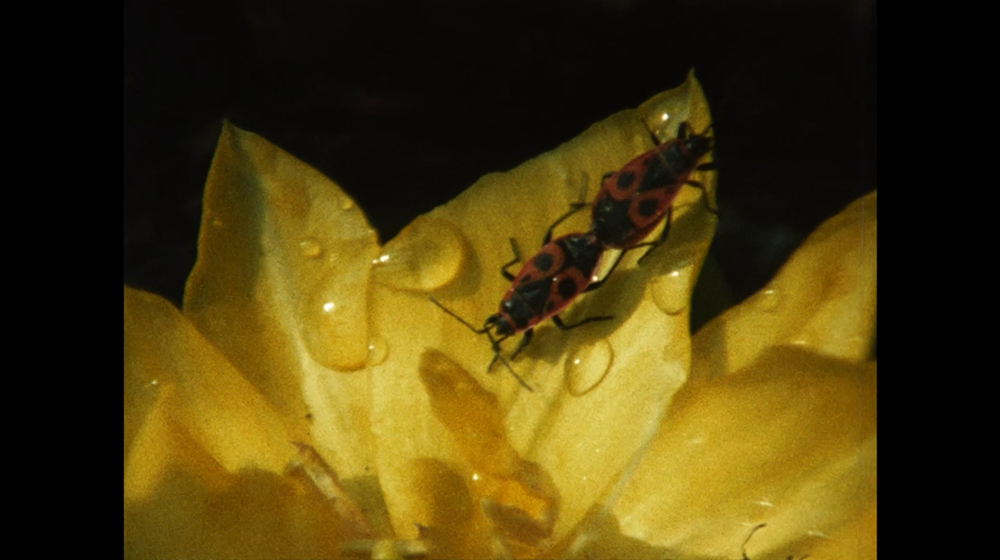 my own image
Sara Piñeros | 2022 | 5 min | AT
Radar Vienna AUSTRIAN Competition
When I sleep im not longer conscious about myself, I become in any animal, in any plant, in any image. I speak in foreign languages that I don't even know. And the only reason I woke up was to tell you about my dreams and what happened to me lately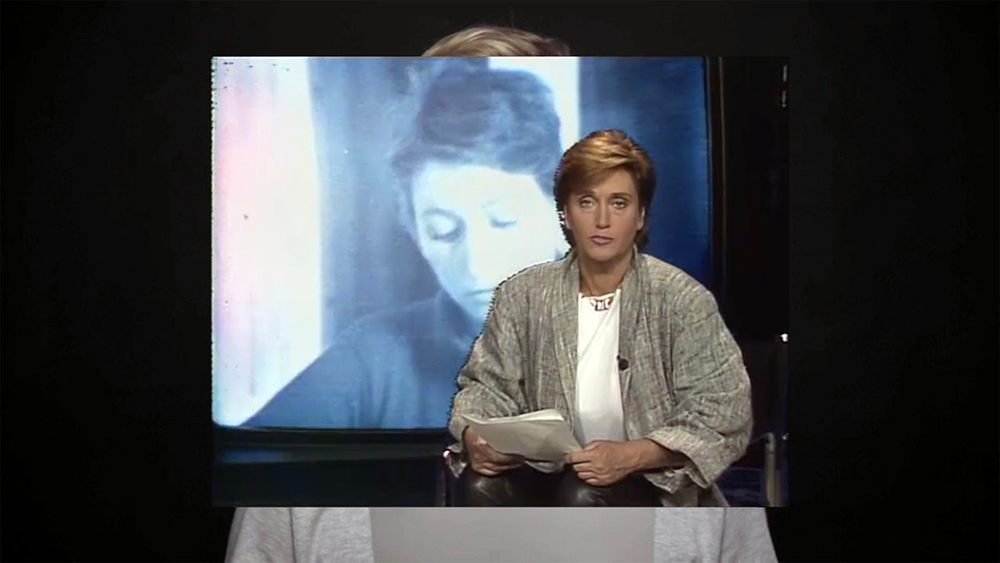 Im Dialog
David Wittinghofer | 2020 | 11 min 35 sec | AT
Radar Vienna AUSTRIAN Competition
In 1984 Austrian performance artist and filmmaker VALIE EXPORT realized the television series The armed eye – VALIE EXPORT in dialogue with the film avant-garde. Excerpts from this experimental mediation format, in which VALIE EXPORT also acts as a moderator, served as base material for a text-based piece of video work.
By transcribing her presentations and fragmenting them into individual words, a new narrative was constructed, which is then recited in the video. By editing the archival material on a very small scale, I was also able to let VALIE EXPORT "speak" my anagrammatic text. The video Im Dialog interweaves these two versions of a lecture.
By doubling a monolouge and linking past and present, I refer to VALIE EXPORT's idea of a "dialogue with the film-avantgarde". The text reflects the process of creating the video work, thus explaining itself, but also asking questions: What happened to the ideas of the avant-garde? What is left to say when everything has already been said? And who is actually speaking here?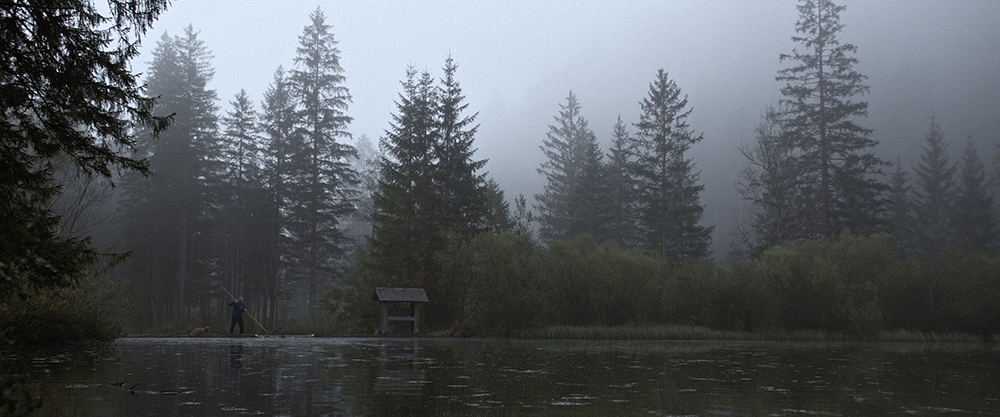 Murmur
Katharina Pichler | 2021 | 9 min 34 sec | AT
Radar Vienna AUSTRIAN Competition
"What would happen if at some point, natural and human-made sounds became indistinguishable from one another? Today, birds imitate telephones and people put little chirping boxes in their homes. Katharina Pichler soberly compiles such observations while nature and civilization come together audio-visually to ultimately merge in a portentous alliance." (Diagonale Festival of Austrian Film 2022, catalog text, cw)
No Water
Pietro Gardoni | 2022 | 4 min 18 sec | IT
Radar Vienna INTERNATIONAL Competition
There is no water in the river.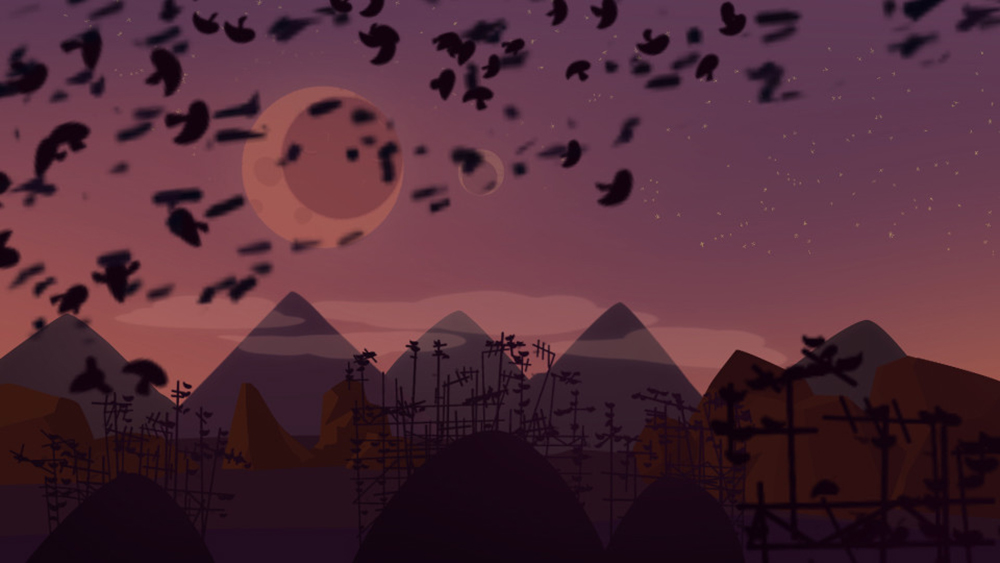 Like You Do
Anna FitzSimons | 2021 | 7 min 43 sec | AT, IE
Radar Vienna AUSTRIAN Competition
Like You Do was completed during lock-down in 2021. It is intended to be a nice place to spend some time.
Between the peaks and valleys of daily life is the journey, the happening. There is rhythm in the drift. All of it is valuable, some of it is beautiful, none of it is wasted time.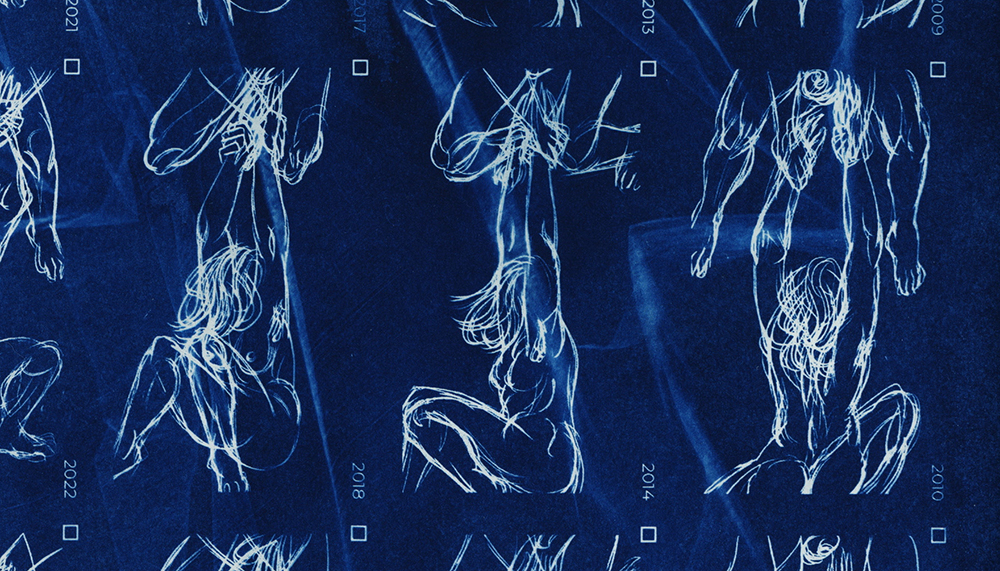 Eyes and Horns
Chaerin Im | 2021 | 6 min 15 sec | KR
Radar Vienna INTERNATIONAL Competition
Exploration of masculinity begins with the Minotaur, a mythical creature Picasso used to portray himself in his etching print series. The Minotaur goes through a violent struggle between being male and female. Finally, lines blur and boundaries of sexes disappear.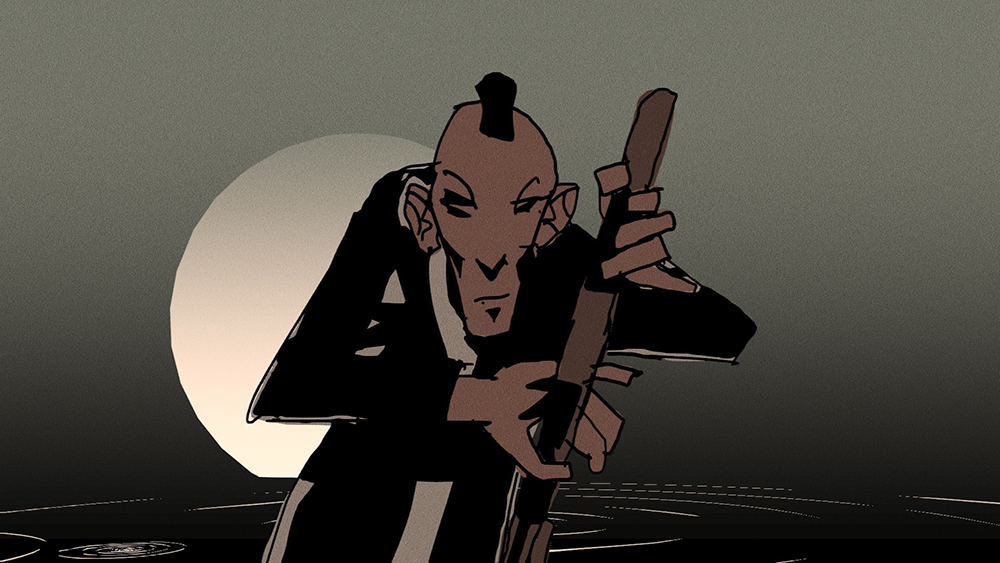 The Raft
Marko Mestrovic | 2021 | 13 min 46 sec | HR
Radar Vienna INTERNATIONAL Competition
The water reached up to our necks, and very soon, over our heads. The mountains became islands and the islands became hills in the darkness of the deep. The palms became sea anemones and the sea anemones remained what they were. The Wall Street was still full of sharks. Venice floated a while longer, and then…
If a global catastrophe is a state of mind, then music is the raft.