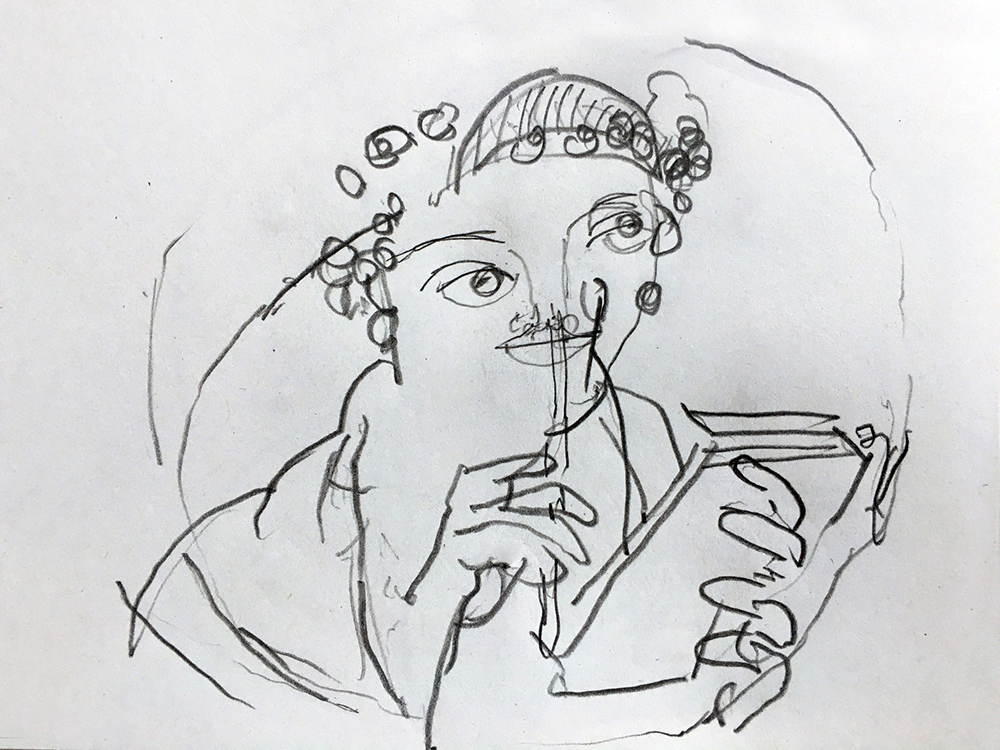 The blind writer (L'écrivain aveugle)
Georges Sifianos | 2021 | 10 min | FR
Radar Vienna INTERNATIONAL Competition
The drawings of this film were made blindfolded, that is, without looking at them while drawing but using only tactile cues. This constraint deconstructs the individual drawings, which are then assembled into a whole in the viewer's mind. The film gropes along like a blind man. This reflects the writer's perplexity, who questions dogmas and certainties. Faced with the complexity of the world, eternal questions concerning the relationships among people, political and metaphysical questions arise:
– Who created the universe?
– God.
– And who created God?