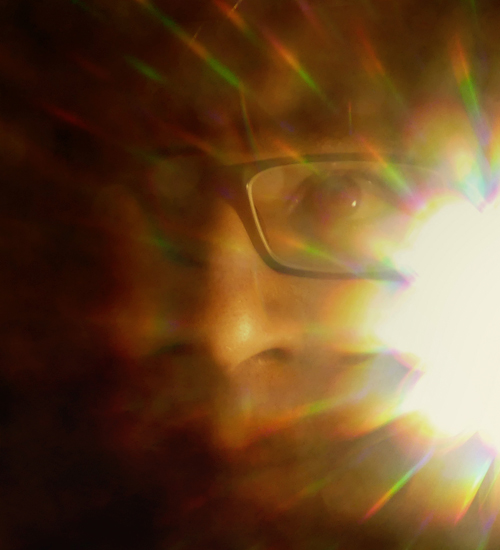 Storycase -Telling stories with objects and augmented reality
PRESENTATION: FRIDAY – 21 April, 2023, 14:45 @ University of Applied Arts Vienna
Storycase is an AR-research-project by the artist group gold extra that artistically explores the narrative possibilities of AR with real objects: it tells stories of 5 objects found in the urban realm dealing with themes such as finding, losing, throwing away and reusing. An old typewriter, a shoe, a toy dinosaur, a wallet and a plastic cactus open up multiple perspectives that lead us, starting from personal find stories to larger social or historic contexts and the journey of objects across the globe. Storycase is an XR game project that combines AR with a media room-installation and participatory elements. Based on case studies and research, in the process of creating Storycase we came up with research questions that deal with the following topics: Storytelling in AR by combining objects in various settings / Collaboration in AR / Leaving traces for subsequent users / Animation in AR / Analog-digital interplays / Object Tracking – the current state / AR in museums. The presentation of our research is particularly aimed at colleagues and museum contexts in which AR applications are increasingly used.
Biography
Reinhold Bidner was born in Salzburg/Austria. He studied at University of Applied Sciences Salzburg, at Duncan of Jordanstone College of Art and Design, Scotland, Dundee (Animation and Electronic Media) and he graduated in Berlin and Salzburg.
Until 2006 he was a key researcher at the Ars Electronica Futurelab in Linz in the field of time based Media. For almost 20 years Reinhold has been working in animation, media art and games, either as an independent artist or since 2006 as a member of the art collective gold extra. In the last 10 years Reinhold has been teaching animation and motion graphics at various Art Institutions, e.g. Art University Linz and University of Applied Sciences Salzburg.
He received various awards (for example: Federal Chancellery of Austria´s Outstanding Artist Award with gold extra / Media Art Award Salzburg with gold extra and 1n0ut), grants and residencies (e.g.: Cité internationale des arts Paris) for his artistic work, exhibits nationally and internationally since 2001, and he has shown his animated short films at numerous festivals, to name a few: Festival d'Animation Annecy, Animafest Zagreb, Ars Electronica Festival.
In 2017 he also became a member of Asifa Austria (Association internationale du Film d'Animation). Reinhold lives and works in Vienna and Salzburg.
https://goldextra.com/
https://goldextra.com/en/animated-short-films-by-reinhold-bidner