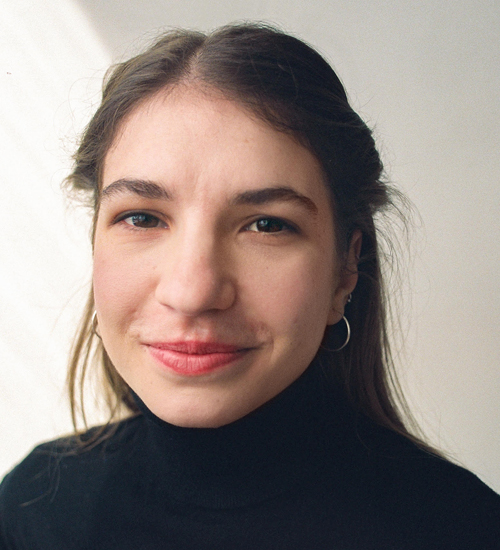 Technological craftsmanship, changing lenses
PRESENTATION: THURSDAY – 20 April, 2023, 14:00 @ University of Applied Arts Vienna
We now mostly create our digital images through interacting with interfaces without really knowing or questioning what lies beneath the screen. We are encouraged to be thankful for a simplified creative experience, but does this serve our imagination, our uniqueness and specificity as artists?
By only working with cell phones apps or payable softwares we create in a pre-constructed mold of generality and remain at the surface. Thus, our alienation increases as the screens self-efface. Systems are complexified and hidden while we are drawn further away from the functioning of the objects that surround us.
As an electronic artist and programmer interested in materiality and language, I have found, through knowing the basis of electricity and electronics and through crafting my own interfaces or installations, an agentivity that helped me to break free from the screen. It has allowed me to reflect on the meaning of technological progress, while serving my own creativity and interests.
This presentation will underline the importance of teaching open-source softwares and the basics of electronics in a context of digital creation in order to encourage the adoption of inventive and collaborative postures rather than consumeristic ones. I call this approach : technological craftsmanship. By learning to craft with technology, students can expand their practices, favor dialogue between disciplines and find agency and power in making. They also become more aware of all the layers involved in the digitalization of our world and thus become better informed citizens and artists.
I will support my teaching methods by making connections to the thoughts of Gilbert Simondon and James Bridle on alienation and on the importance of encouraging a dialogue between the craftsman and the engineer. I will also share some creations of undergraduate students who took part in the first university level course I have taught : Introduction to Digital Media and Electronic Arts at Concordia University. I believe the selected corpus will exemplify the importance of crafting with technology.
Biography
Pascale Tétrault is a pluridisciplinary artist, creative technologist, educator, and poet based in Montreal. She studied creative writing and communications before discovering programming and electronics through undergraduate studies in interactive media at Univeristé du Québec à Montréal.
She is currently completing her MFA in Intermedia at Concordia University, teaches programming and digital creation courses at various artist-run centers and schools and participates as a creative technologist and programmer, alongside other artists and studios, in the creation of interactive or electronic systems.
Her practice focuses on embodied poetry presented through off-screen experimentations. She is interested in experimental narrative and builds intimately scaled machines that allow text to be transformed in real-time in the physical space. Questions around language, systems, ephemerality, and technological craftsmanship are integral to her approach and research. Her predominant materials are microcontrollers, open-source softwares, actuators, wood and paper.