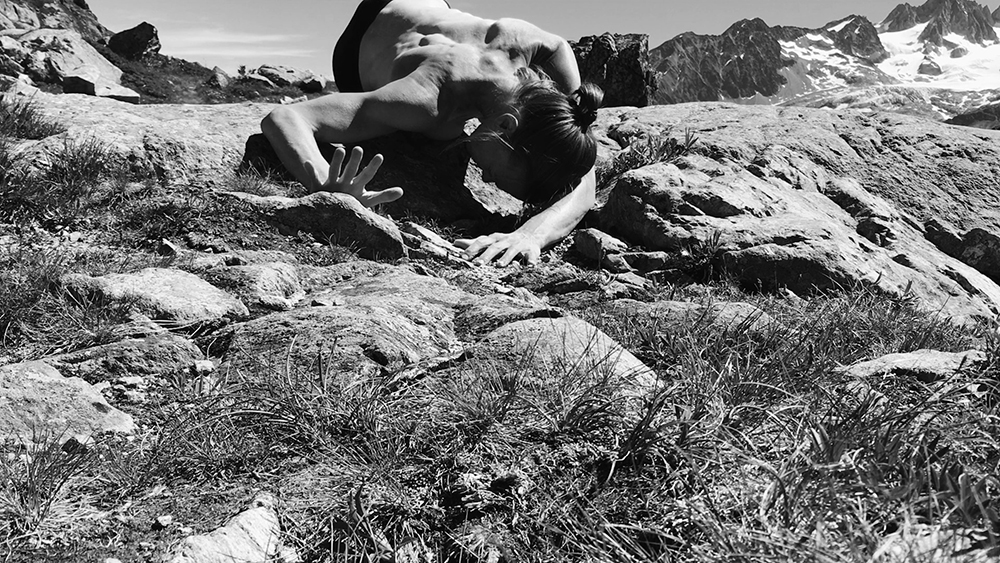 A MOUNTAIN PORTRAIT
Maria Juranic | 2022 | 10 minutes | AT
Radar Vienna AUSTRIAN Competition
The mountains, an archaic powerful environment.
Existing as if beyond time, guardians of this world. A soul landscape.
What is the fascination with this environment that some feel?
This film is a collaboration and meeting point of the two performers, two women with a special relationship to the mountains. It is inspired by the meaning that this environment has for them personally.
It is a collage of personal stories overlapping with stories and anecdotes of other female wanderers and mountaineers, such as Nan Shepherd (The Living Mountain) and Rebecca Solnit (Wanderlust).
A MOUNTAIN PORTRAIT is a film project and collaboration by and with Andrea Hackl and Elisa Pol
ELISA POL – actress, based in Italy
ANDREA HACKL – choreographer, dancer, visual artist / film maker, based in Amsterdam and Austria